Discover Halifax
Breathing fresh air into tourism marketing
What We Did
Art Direction
Copywriting
Integrated Campaign
Production
Research & Strategy
Design
Media
Social Media
Video Production
The Insight
Putting down the tourist to-do lists
Discover Halifax was ready to launch a national campaign with a specific focus on large urban centres with direct flights to Halifax. Research showed that this group is keen on coming to the region for "a big, relaxing breath of sea air." They want a break from 'musts-dos' and aren't looking for a vacation sounds tiring or unattainable. They simply want to feel relaxed, energized, and rejuvenated.

This led to a campaign strategy that focuses less on specific activities or long must-see lists and more on the feeling you get in a city sitting at the meeting of land and sea.
The In-between
Embracing the fog
An evolution of the brand tone allowed us to explore a new voice for Halifax that feels confident and unapologetic while still being down-to-earth, poetic, and sincere, which helped celebrate fog, grit, and salt rather than depict every day as sunny and perfect. Both the visuals and scripts are a true reflection of the character in Halifax and it's this honesty that has resonated with people.

The headlines use misdirection to generate interest and engagement, while each script makes a point of acknowledging where the viewer is (stuck in busyness, feeling hardened, or needing a break) and shows that Halifax could be the solution you didn't expect.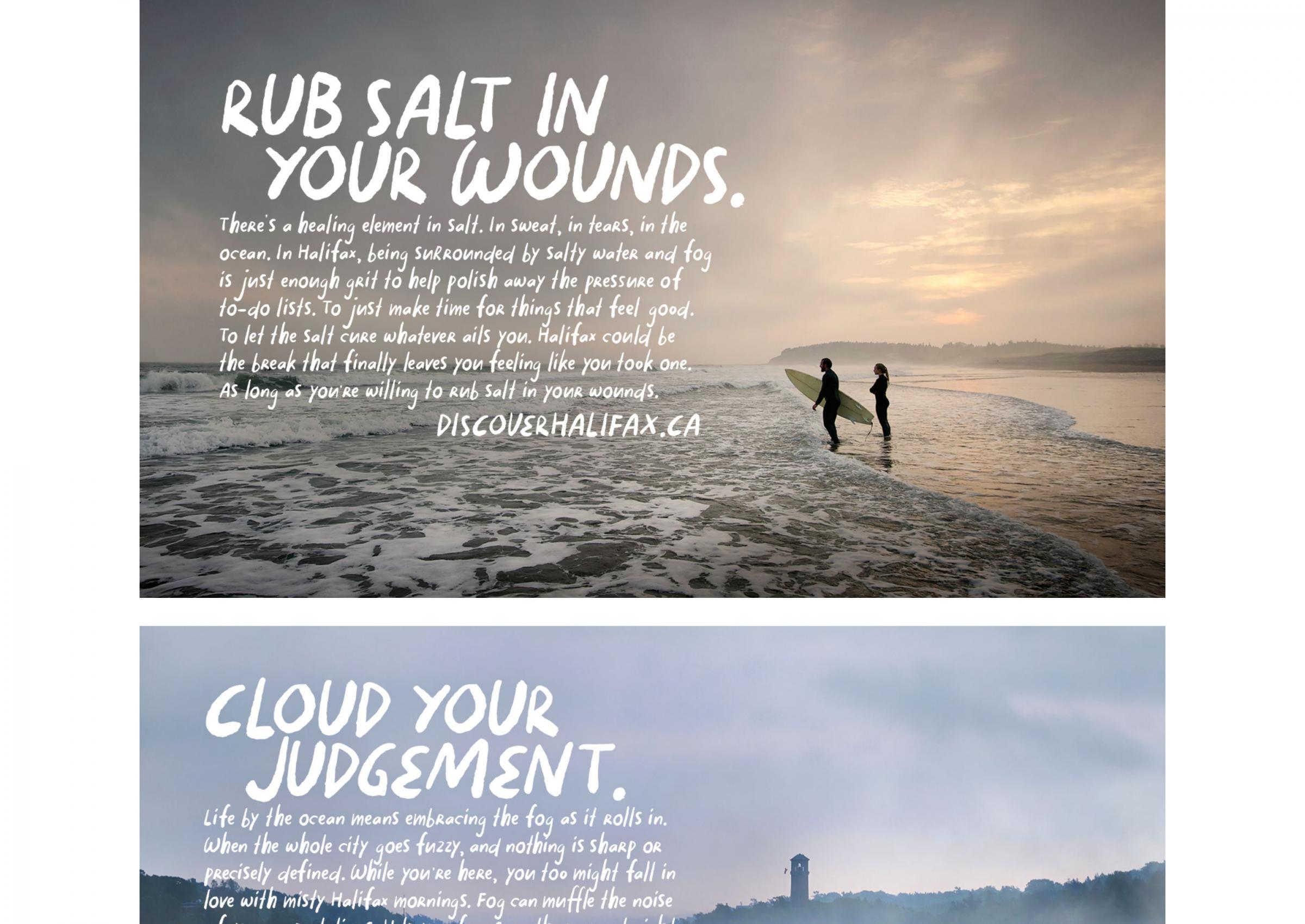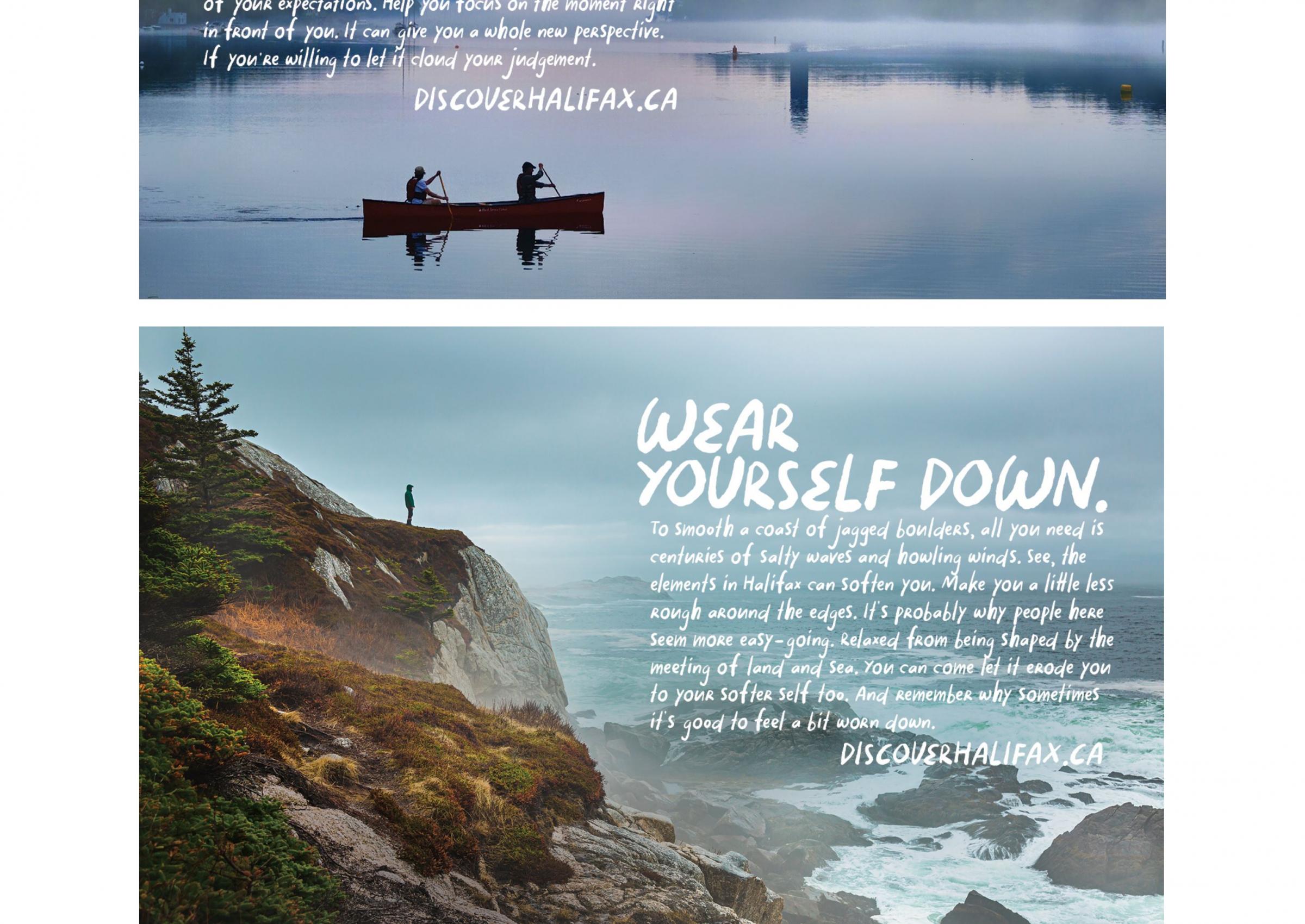 The Outcome
Evoking a feeling
The media buy was focused on programmatic, video, and social, with additional placements found to showcase the long-form copy in print and a on large OOH buy in Toronto's Distillery District. The campaign also appeared on Air Canada in-flight screens and as a large digital billboard in NYC's Times Square.
Initial response to the campaign has been overwhelmingly positive, from stakeholders, industry peers, and Halifax locals excited to see a fresh take on tourism marketing.
"The campaigns Trampoline has been executing for us demonstrate their 
passion for our great city and a solutions-oriented mindset to promoting it," says Clare Tidby, VP Marketing and Visitor Experience at Discover Halifax. 
"They have a track record of delivering really effective work and media 
strategies based on a perfect balance between insights and creativity."