Discover Halifax
A bold platform to entice visitors
What we did
Analytics & Reporting
Content Creation
Branding
Digital Development
UX/UI Design
Web Design
The Insight
All about Halifax events
Discover Halifax's primary goal is to attract tourists to our seaside city. But their business events side needed a dedicated home. The question begged: can you attract every type of potential visitor with a single website? Our answer was no.
With the goal of creating a comprehensive destination for those planning conferences, sporting events, trade shows and more, we set out to craft a guided experience of our city and all it has to offer. Creating quality leads, providing optimal service solutions and support for users, as well as ranking high for SEO, were musts on the list.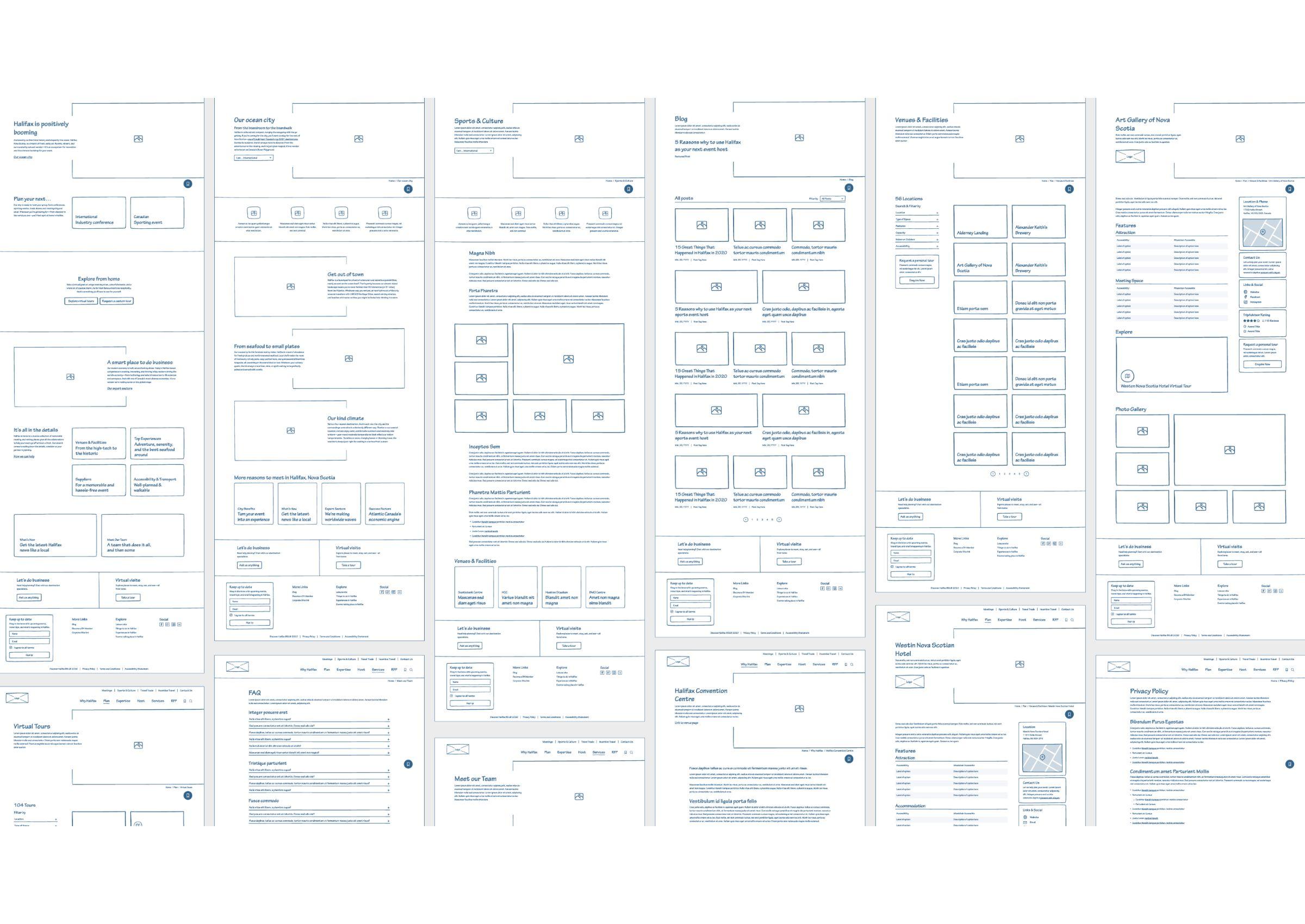 The In-Between
A true partnership each step of the way
Deep collaboration steered much of the process. Working closely with the client, we developed a level of trust, taking steps to evolve their brand and introducing new accent colours and fonts to the mix, differentiating them from their sister division. By presenting these ideas along with a visualized mood board before building the design, Discover Halifax was able to contribute to the process early on, alleviating any element of surprise.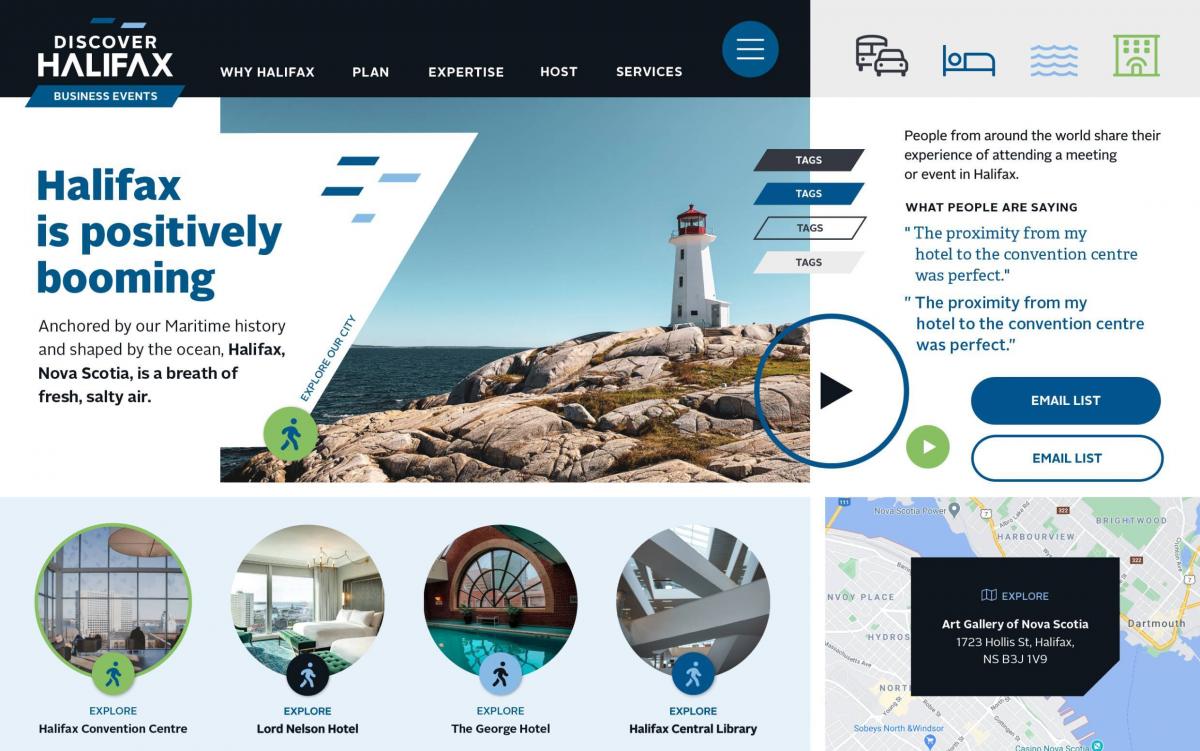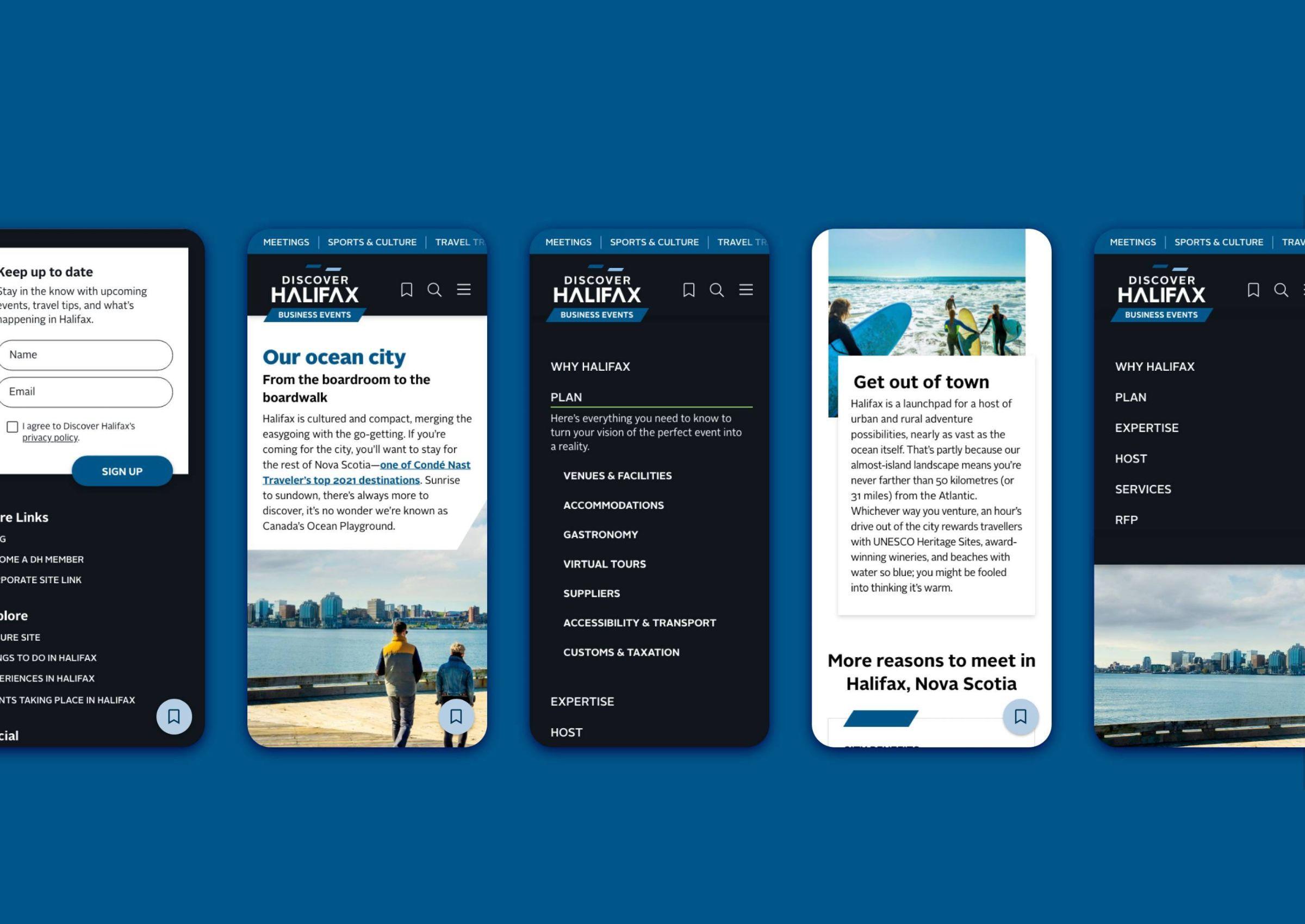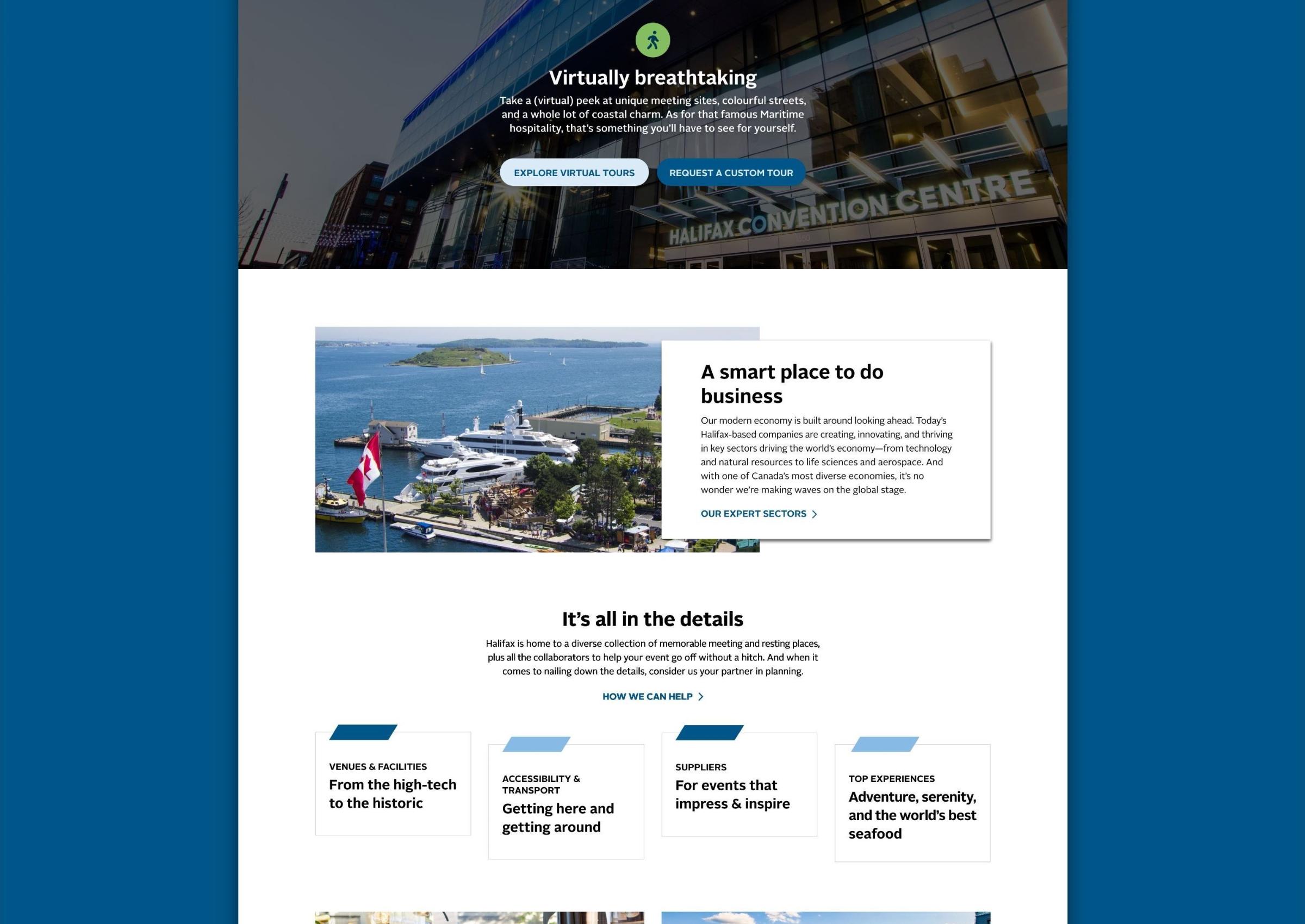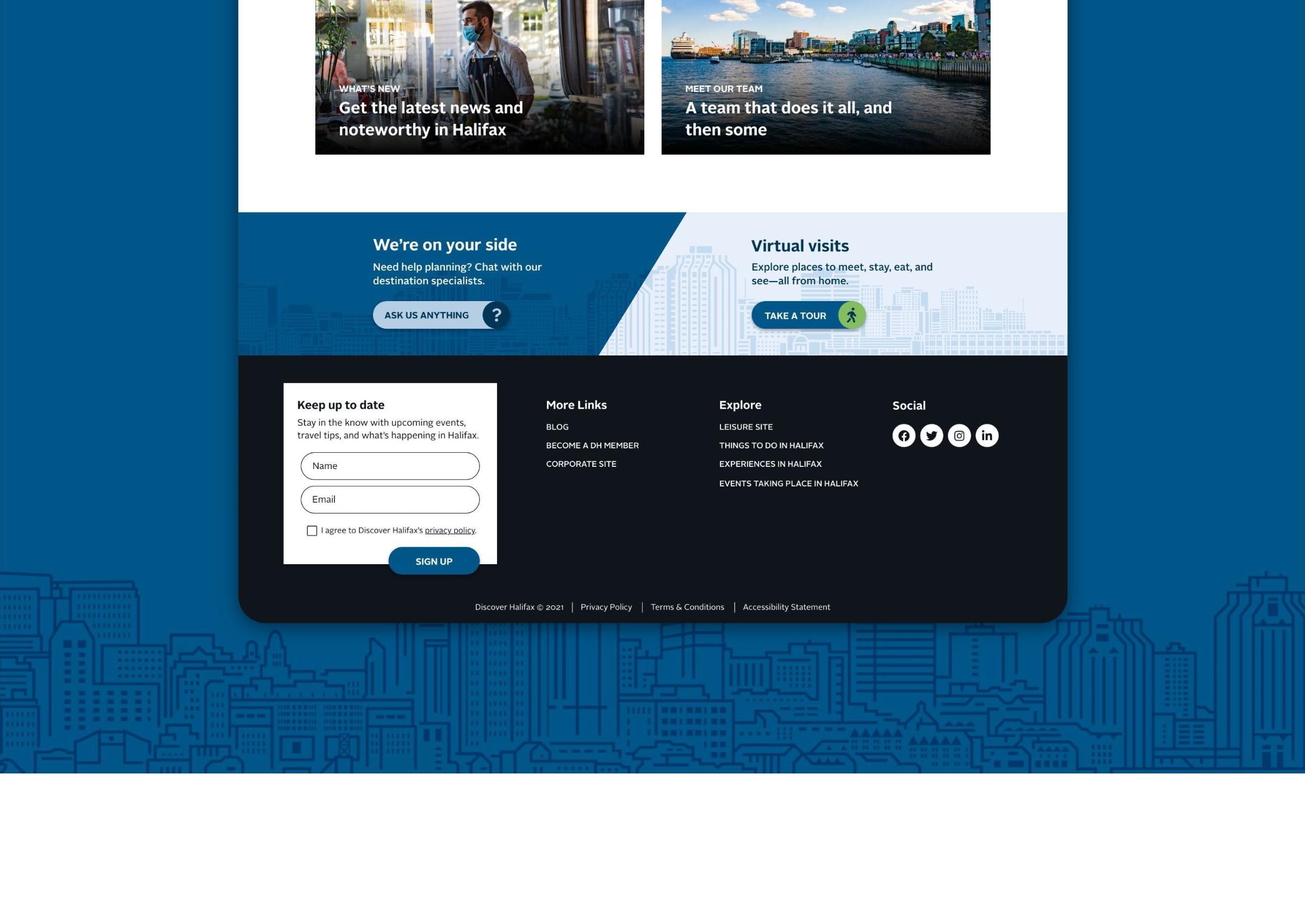 The Outcome
Selling the city, keeping the charm
The new website is specifically designed for event planners—an intuitive menu, interactive maps, virtual tours and ability to bookmark are a few examples of how. The result is a tailor-made instrument that allows people to make an informed decision about Halifax based on what they see and read.
And while the target audience is mostly all business, the feeling is anything but. The reader doesn't leave without experiencing the charm, lively energy and innovative culture that Halifax offers.