Discover Halifax
A campaign to show off our seaside city
What we did
Analytics & Reporting
Integrated Campaign
Research & Strategy
Design
Media
SEO/SEM
The Insight
Showing off the city we call home
In the spring of 2021, people were shell-shocked after months of COVID. Canadian's craved a summer full of escape, freedom, and adventure. Relative to many provinces, Nova Scotia had weathered the storm well and looked upon as a place where these things could happen. Discover Halifax seized the moment, tapping Trampoline as their creative and media partner to showcase Halifax as a place to rediscover, reunite, and reconnect after a trying pandemic year.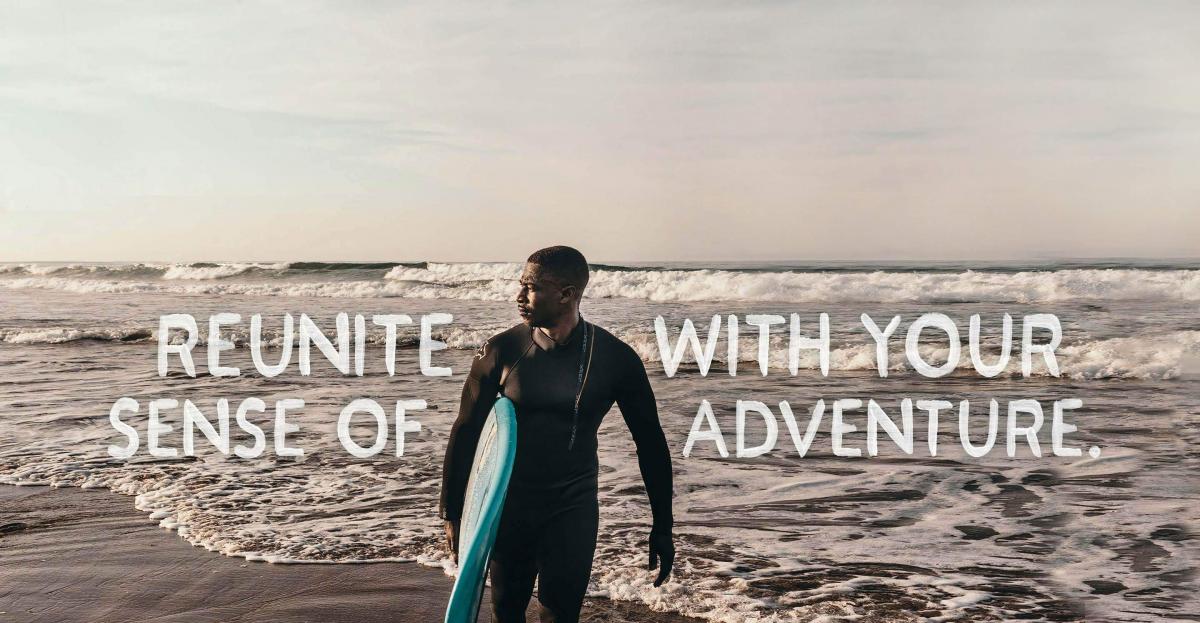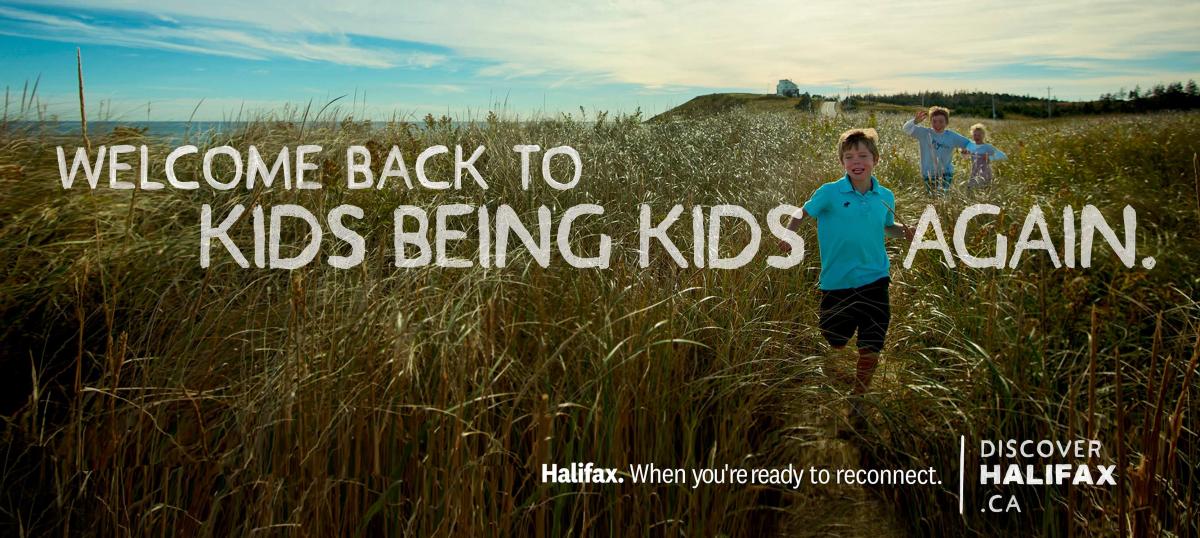 The in-between
Go big or they'll stay home
The campaign aimed to inspire travellers to visit Halifax. It marked the most significant marketing investment in the clients' history and their first time conducting mass advertising in Urban Alberta (Calgary and Edmonton) and the Greater Toronto Area (GTA). Working with research partner Leger, we tracked sentiment in key markets before and after the campaign. The campaign included high-impact out-of-home (in locations like Union Station and Dundas Square), nationwide VIP cinema coverage, programmatic video and display, and YouTube and social media. Data segments were at the forefront of each connection point, including Environics data to enable a richer audience experience to target the right message to the right person at the right time.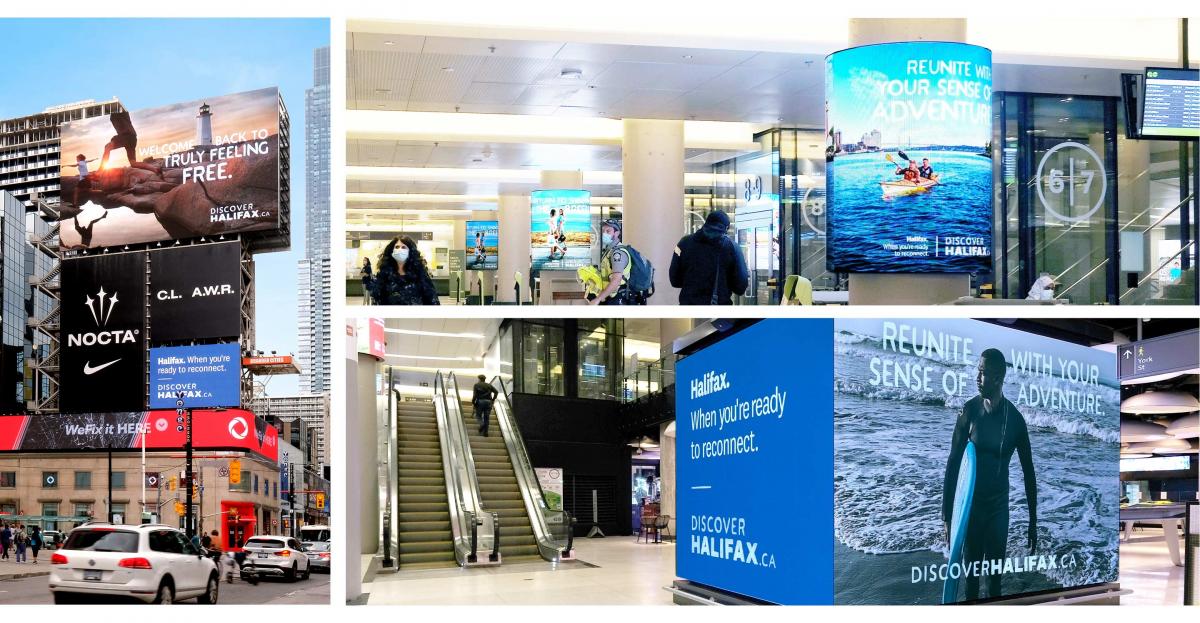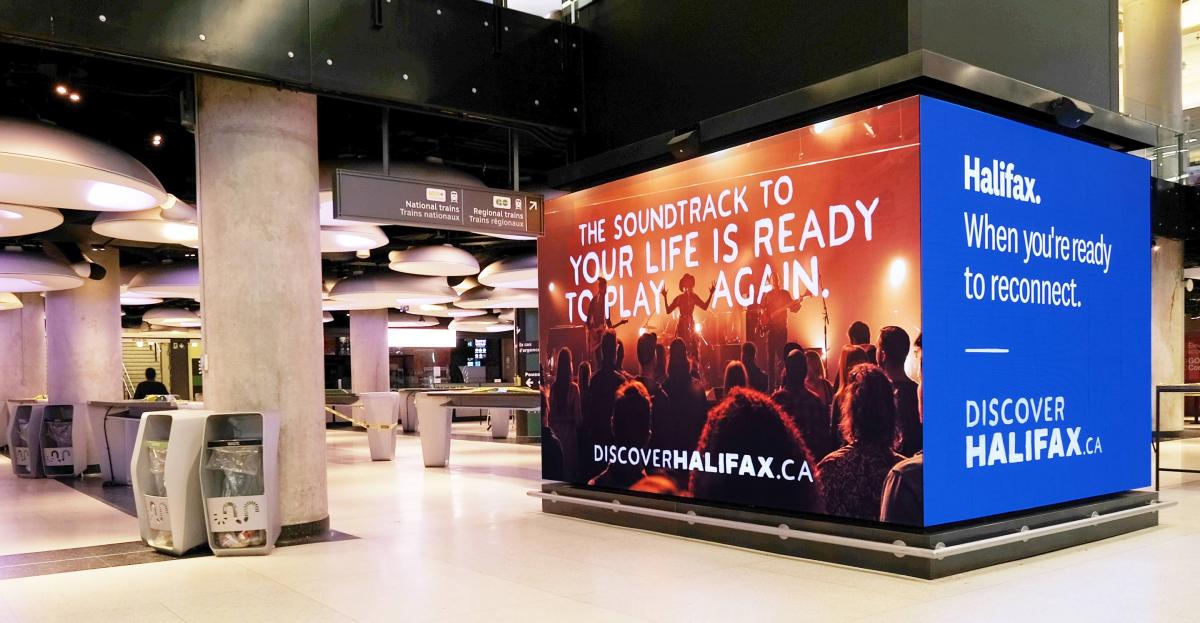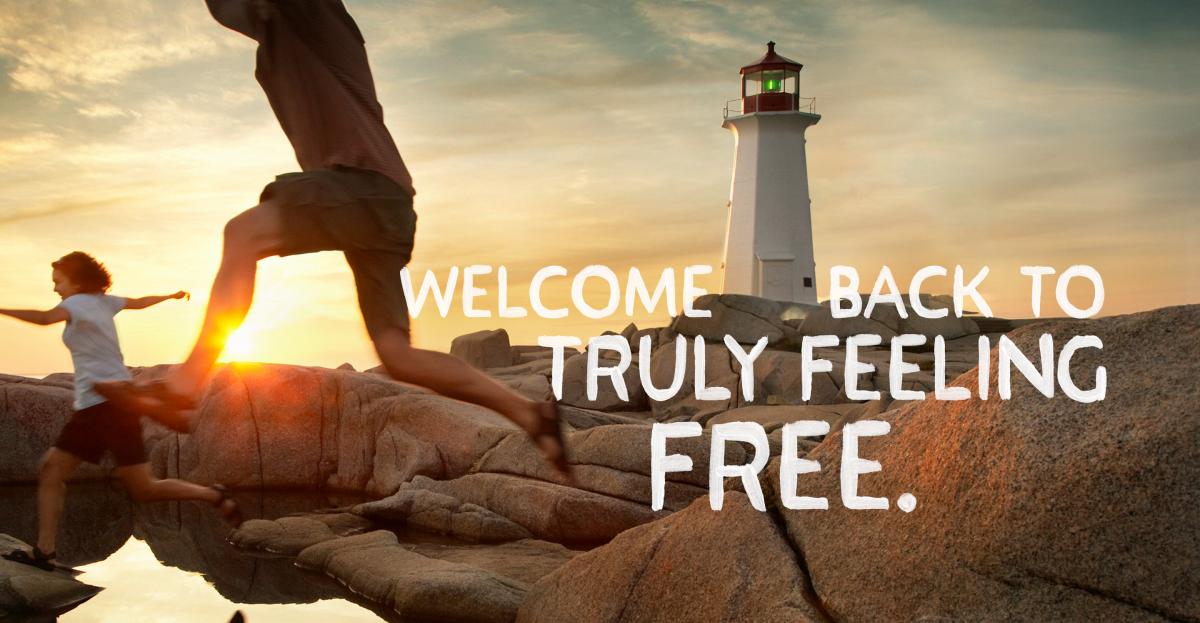 The outcome
We made a big impression
The campaign had an estimated 328 million impressions with more than 446,000 website visits and more than 2.16 million views on YouTube. The compelling results also reflected in the post-campaign research – some highlights include:
8%
Increase in Halifax added to destination-of-choice lists
5%
Increase in people who intend to travel
5
Point increase in reputation score