Divert NS
A digital hub for environmental awareness
What we did
Analytics & Reporting
Content Creation
Digital Development
UX/UI Design
Design
Web Design
The Insight
Sustainable living starts here
Divert NS is a not-for-profit championing efforts to recycle and reduce waste through educational initiatives, strategic partnerships, stewardship programs and more.
In addition to the 5+ campaigns we've worked on with this client, Trampoline's digital team joined in to give Divert NS an online makeover. Influenced by their goals of increasing awareness, inspiring change, and driving action, we set out to reimagine an intuitive, human-friendly and engaging main website, along with a fun, vibrant and engaging kids learning section.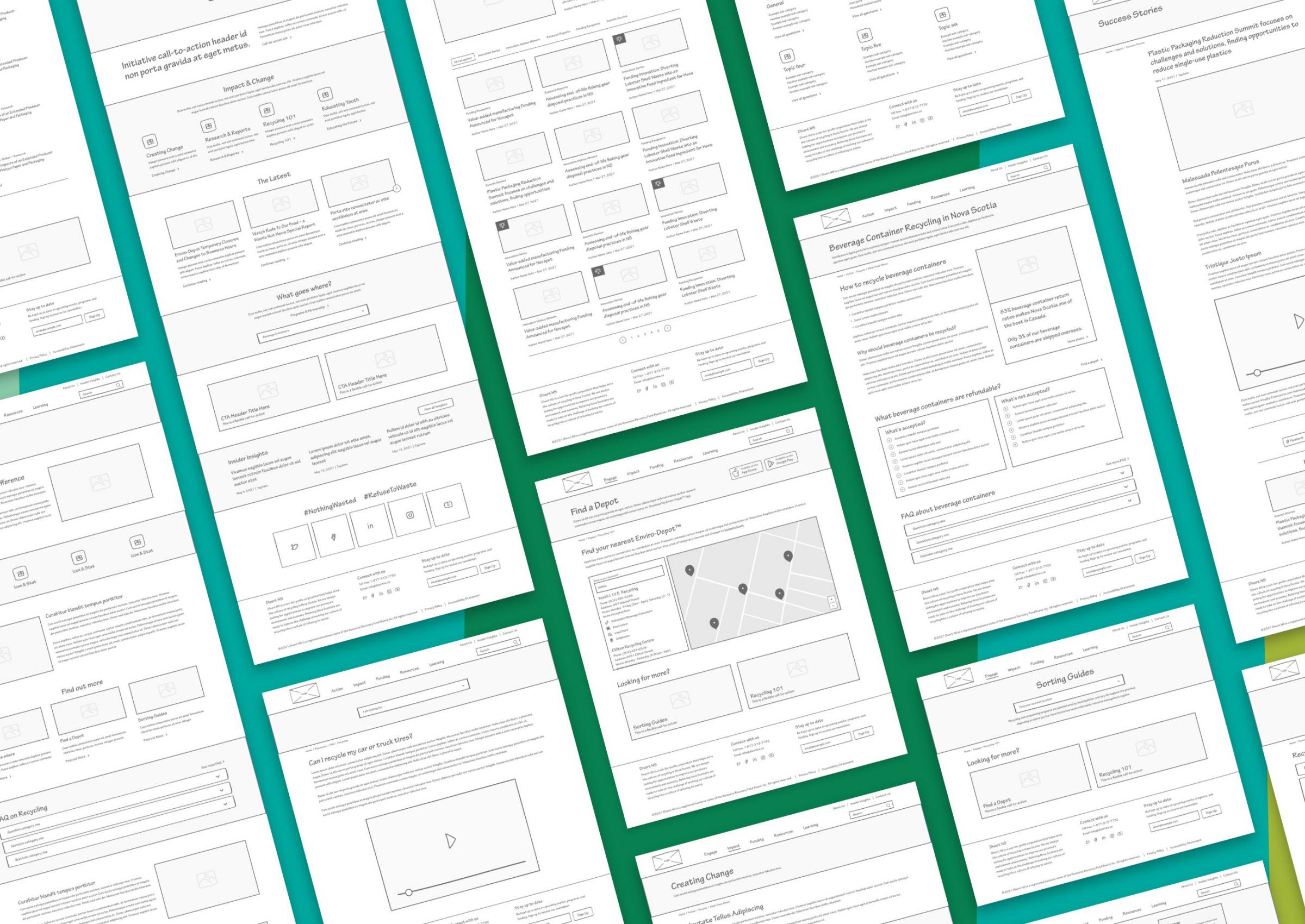 The In-Between
The right content at the right time
The website was an opportunity to educate all Nova Scotians on better habits: from environmental beginners to the most well-seasoned. Therefore, the project not only called for an overhaul of content, design and development, but also focused on rethinking how the information was presented to best resonate with the audience. By building out user-friendly navigation that explains each section as you explore, the site structure constantly considers the multi-level audience, helping them find what they are looking for.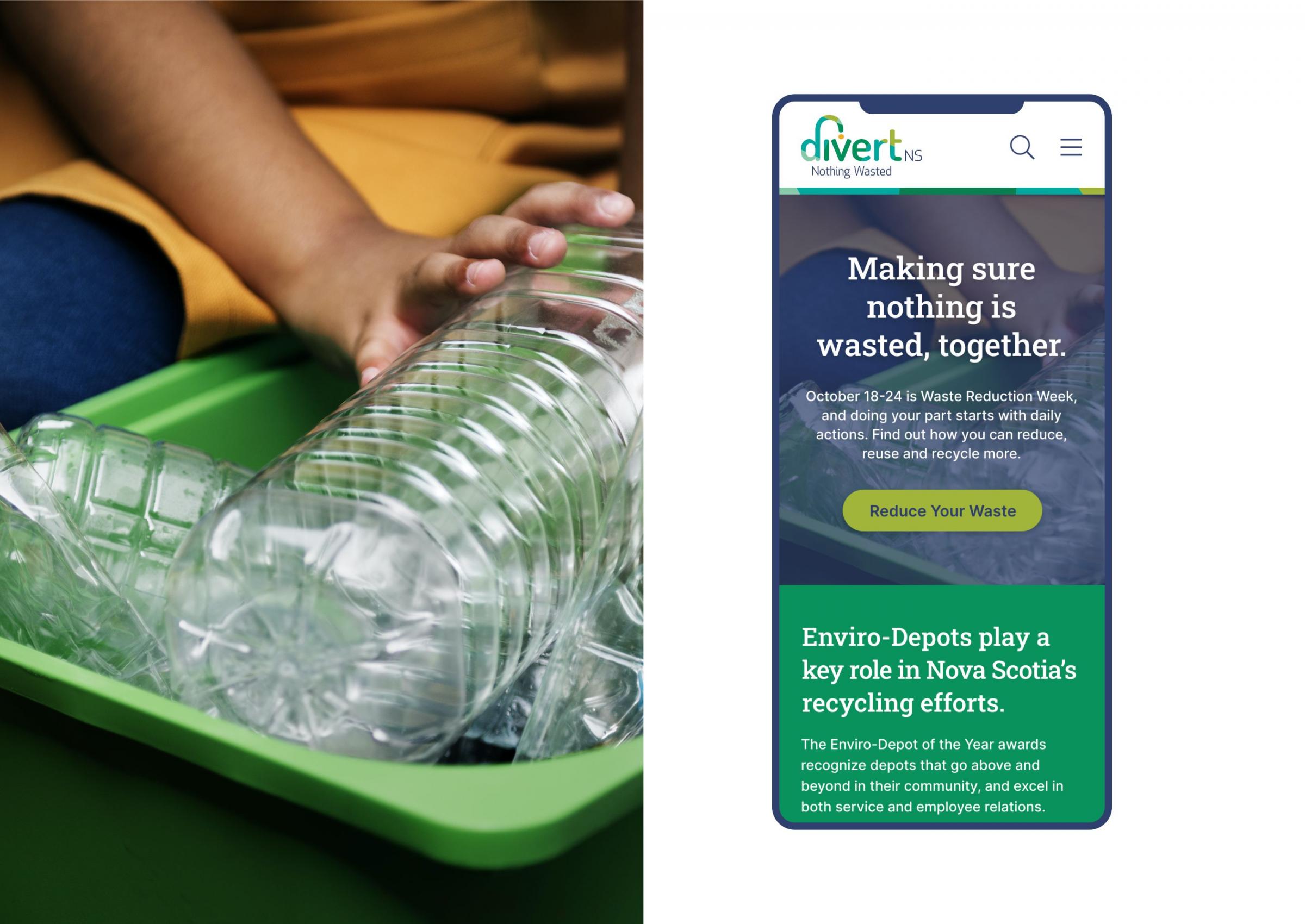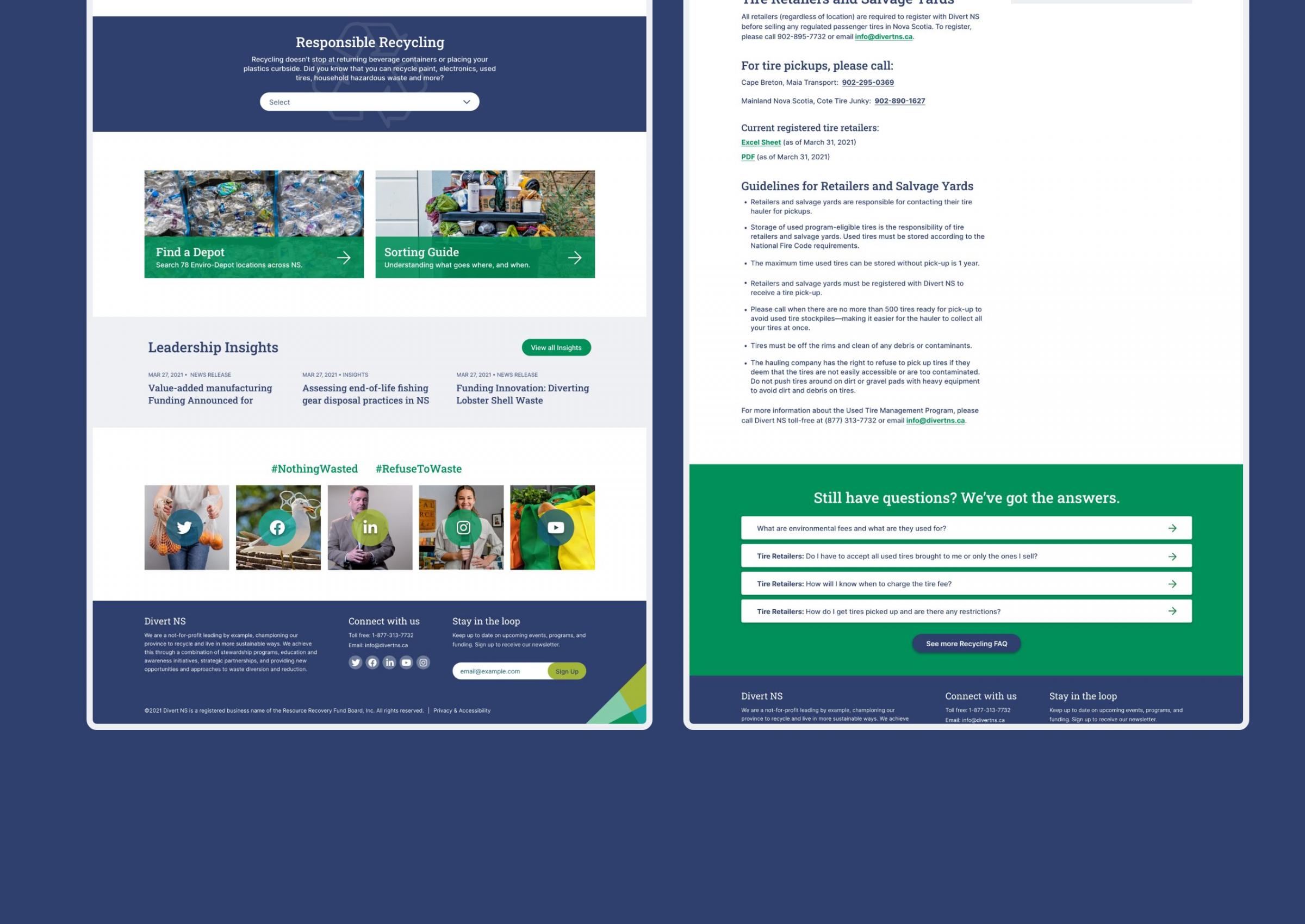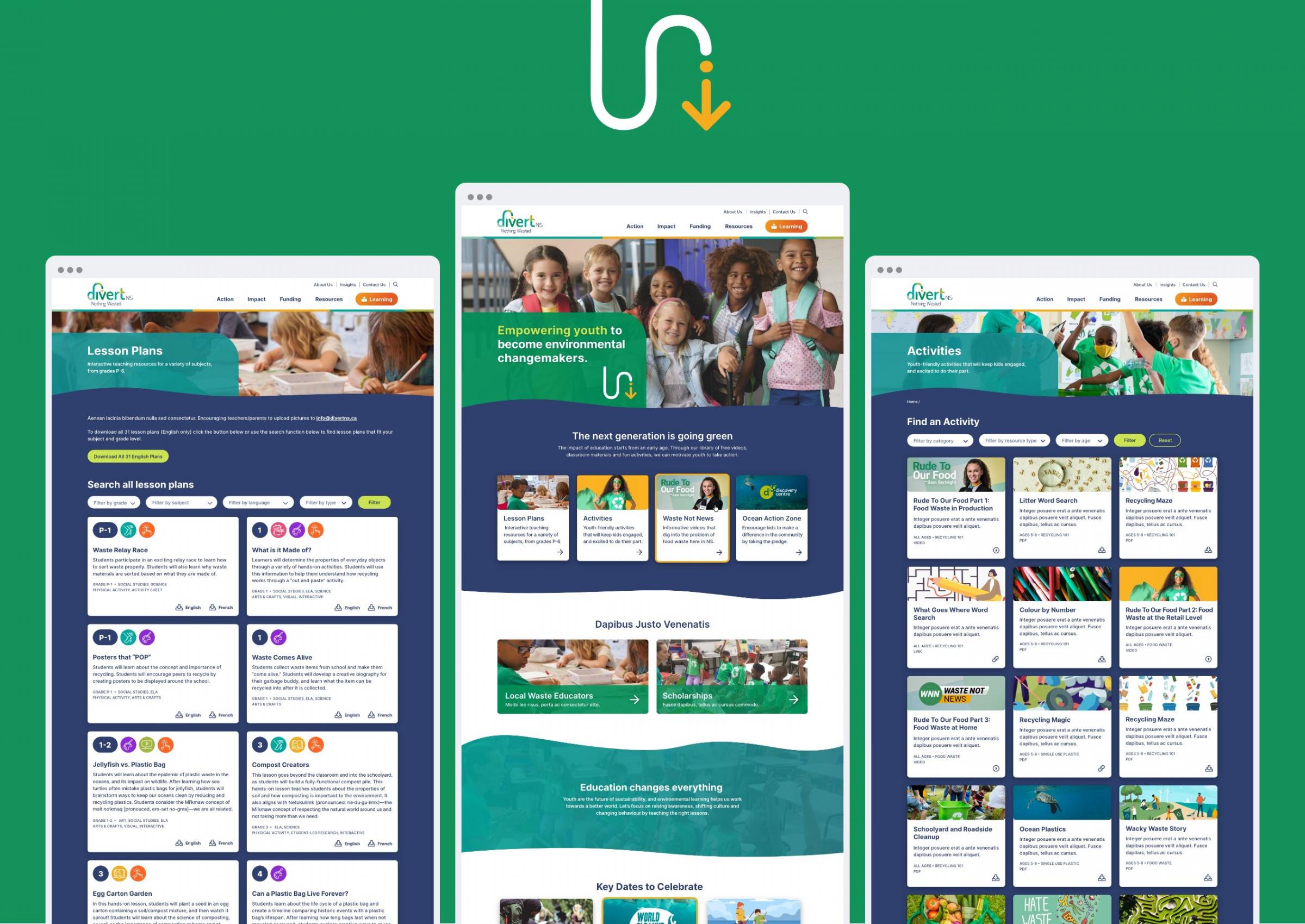 The Outcome
Strategic approach, intuitive action for all
Divert NS' new website considers user experience at the forefront. With tools to sort waste by region, find a recycling depot nearby and more, users have a flexible journey aligning to their needs. New awareness landing pages like "Recycling 101" and "Refuse, Reduce, Reuse" illustrate why waste reduction is so important, giving readers a clear picture of why their actions make a big difference. Young people also have their own space on the site—we created a distinct youth-friendly "Learning" hub with educational resources for students and teachers.
Thanks to content changes, Divert is now set up to be highly searchable, making these valuable resources accessible to the people who need them. And once users find their way to the site, strategic calls-to-action will keep them inspired to learn more.