You Can Choose Your Neighbours
We're looking for new neighbours. Preferably, some people in the creative industry like us. Because we don't call ourselves Trampoline for nothing—we love bouncing ideas off smart people like you.
While navigating the plague, we discovered that when we were physically in the office, we were much better served by all being together. So, we moved our web gang down to our main office space.
This is excellent news for you because we now have a turnkey office space sublet waiting for you and your team to move in and make great things happen. Office space that comes with an in-house agency.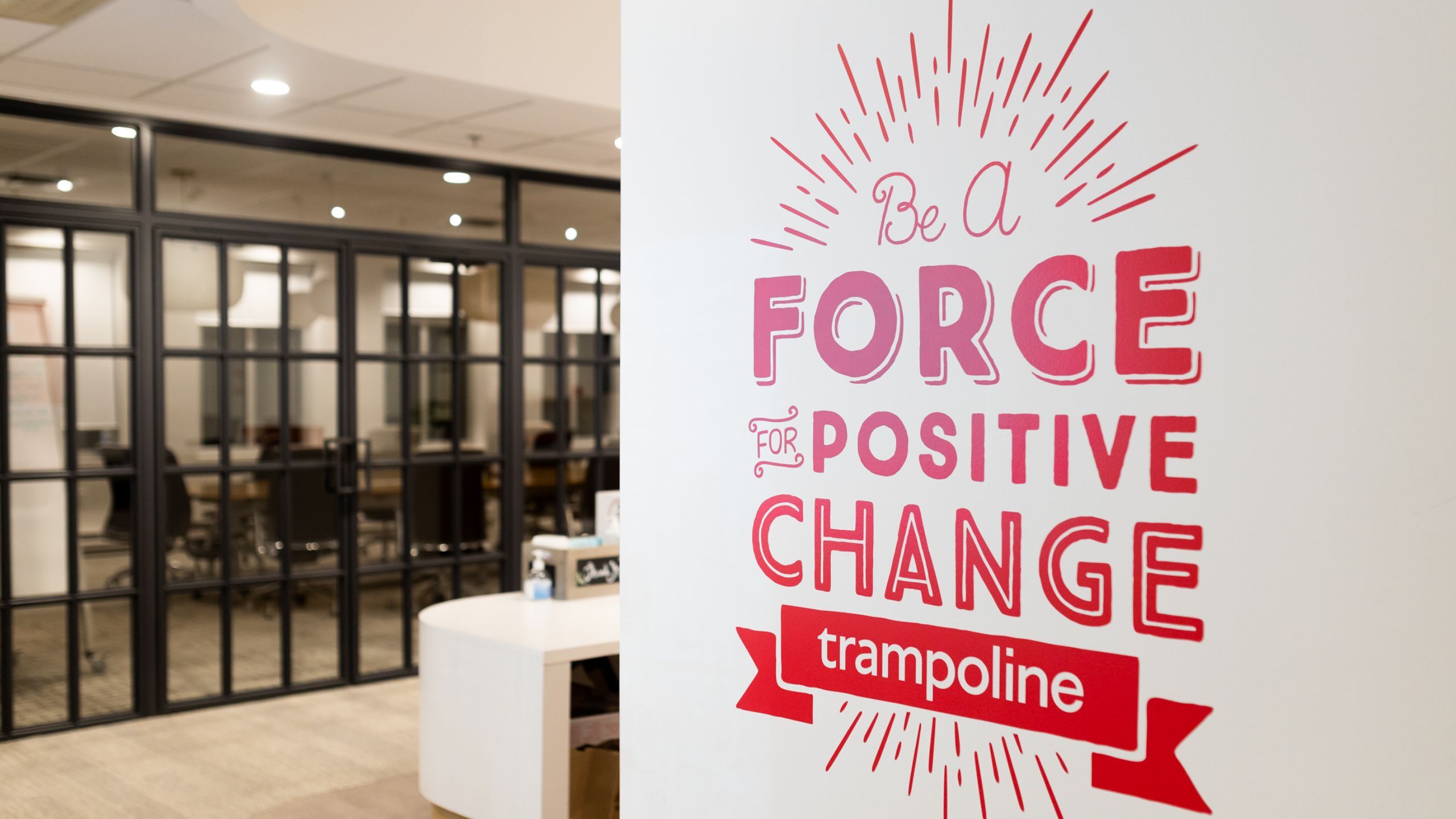 Here are the details:
2,175 sq. ft.
Full walls of windows on both sides of the office with a Harbour view on one side and Hollis Street on the other.
Adjacent to the Brewery Market.
Open concept with kitchenette, eating area, two enclosed offices, a meeting room, and storage space. You'll have a lockable dedicated entrance and bathrooms just outside your door.
Two years remain on the lease, but we're sure you'll want to stay much longer.
Surrounded by everything that makes the waterfront and downtown core the place to be.