We're Proud to Lose Some Award-Winning Talent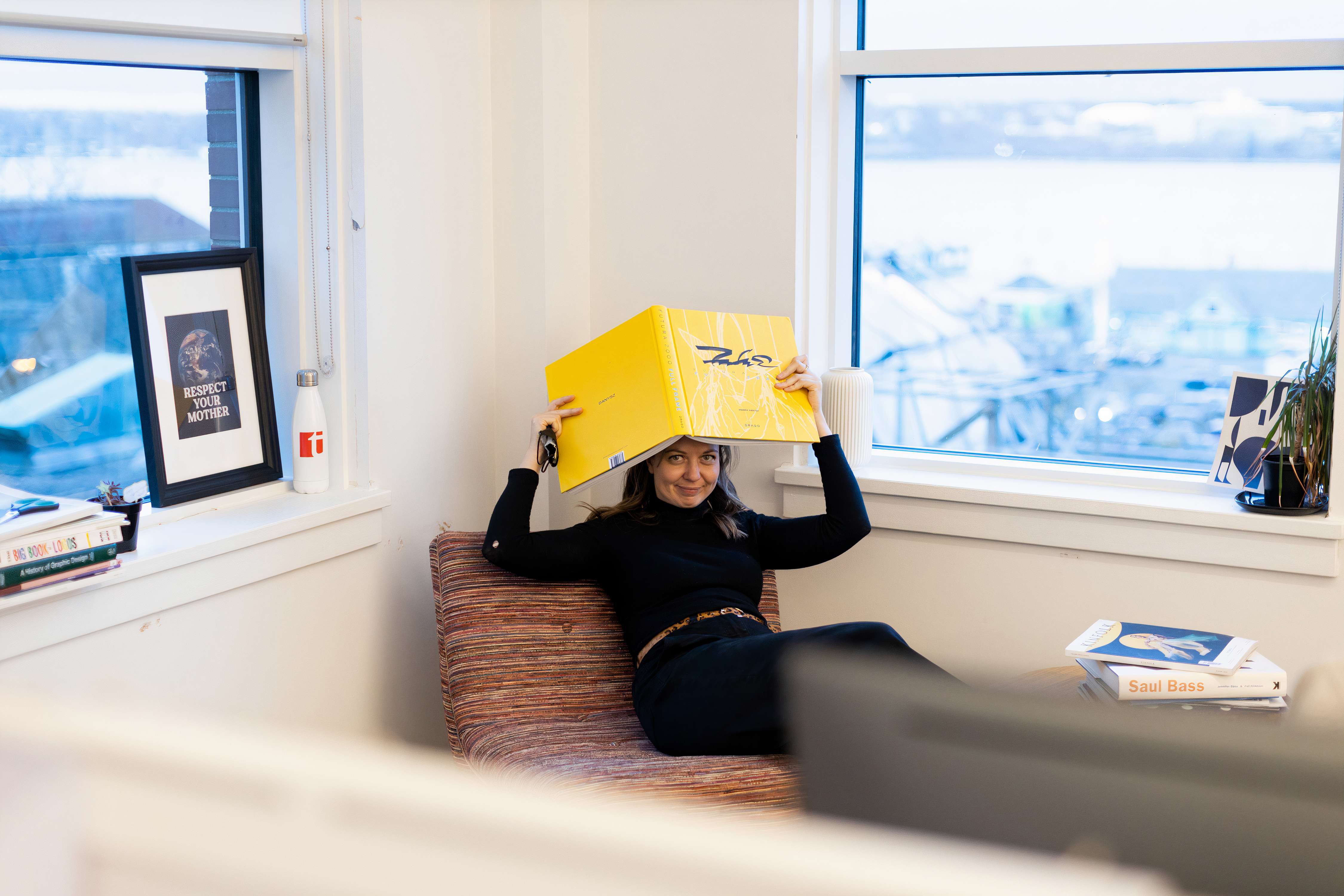 Trampoline is pleased to announce the departure of an award-winning designer.
 
No, not a typo; we are thrilled to announce that Britt Hall will be leaving Trampoline and Halifax this spring, (whenever that might be). Britt has been lured away from our fine city by an international design and advertising agency based in Sweden called Forsman & Bodenfors. She will return to her native Toronto and set up shop in their downtown, east side office as a Sr. Art Director. And we could not be prouder if she was my own daughter!
 
Brit joined us at Trampoline in 2015 from her first gig at a small design shop back home in TO. We saw her raw talent then and were happy to hire this promising junior and thought we could teach her a few things. Turns out, we did teach her a few things, but she taught us more. Like how great design doesn't need to be a struggle, that fully formed humans can work with anyone, that you can lead from the middle, and most of all, great design can influence behaviour and make an entire province gladly roll up their sleeve with a smile!
 
A dozen years ago, I remember sitting through one of the "Now or Never" (aka Ivany Report) sessions and listening to a concerned citizen exclaim that "Our problem is that our young people are leaving, and we have to make it our priority to stop them." At the time, it did not sit well with me, and I have since concluded that though her motives were honourable, her strategy was flawed. After raising kids in Halifax and hiring hundreds of young people over the past 20 years, I have realized that our objective should not be to keep our young people from leaving and seeing what's out there in the world—but to inspire the young people of the world to want to come to Halifax and Nova Scotia.
 
So, in pursuit of that goal, Britt, go forth and spread the word. And we'll be sure to leave the lights on for ya ;-)
 
Mark