Tips for Going Green in the Workplace
Are you looking to become more sustainable in your office? At Trampoline, we're always looking for new ways to go green and help make our planet a better place. Here are some tricks that have worked for us, and hopefully they can inspire you, too.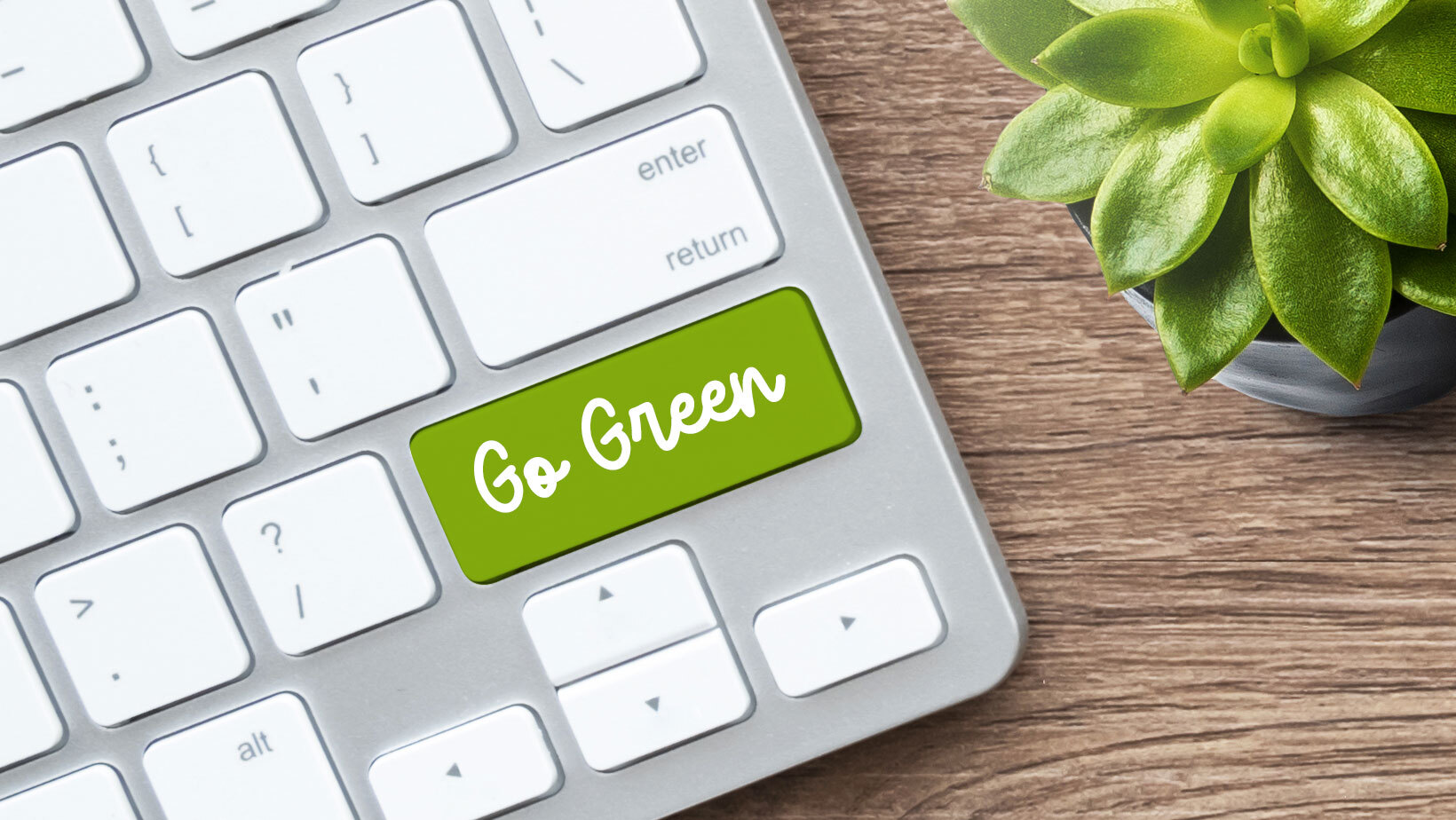 Start in the kitchen
This is probably one of the easiest areas to start when recycling is top of mind. Sorting bins are readily available for purchase at a variety of price points. A few clearly marked signs indicating what gets placed where goes a long way for the rookie recycler and the pro alike. Take it one step further by having a group meeting to help educate your co-workers. Add a layer of fun by making a game of "what bin does that go in?" and have a prize for whoever gets the most correct. It doesn't take long to notice that the garbage bin has less and less in it.
Not just a pretty sight
Did you know that decorating your desk with plants isn't just esthetically pleasing, but can help with your mental health as well? Surround yourself with a sense of calm and wellness by adding just a bit of greenery. Plants can also clean carbon dioxide from the air and absorb other potentially harmful chemicals. Plus, you, your plants, and your energy consumption can benefit from adding a bit more natural light into your office.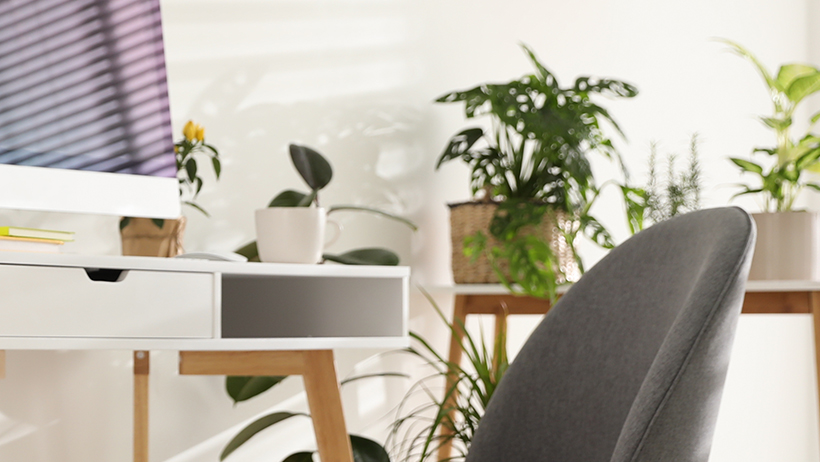 Enjoy what's local
This one is a win-win. Support all of those wonderful businesses in your area by ordering a staff lunch. Get outside and go for a brisk walk to an eatery in your area to pick up your lunch and leave the car where it is. Small businesses need your support, and shopping small is a sustainable choice, too.
Take it personally
What can you do on your own to help make the Earth a happier place? Little actions turn into huge results over time.
1. Consider leaving your car at home and walking to work or taking advantage of public transportation. Your body and the air will thank you for it.
2. Love to stop for coffee on your way to the office? Make sure you bring your own travel mug and keep those non-recyclable cups out of the landfill.
3. Why not work remotely a few days a week to save on carbon emissions? The past few years have illustrated just how achievable working from home can be for many people. Plus, you gain back the time you would have spent on commuting to use for yourself.
Give clothes a second life
Organizing a clothing swap at work is a great way to reuse and recycle. Everyone benefits from some "new to you" items for their wardrobe while making space in their own closets. Any clothes that are left over can be donated to a shelter or another worthy destination.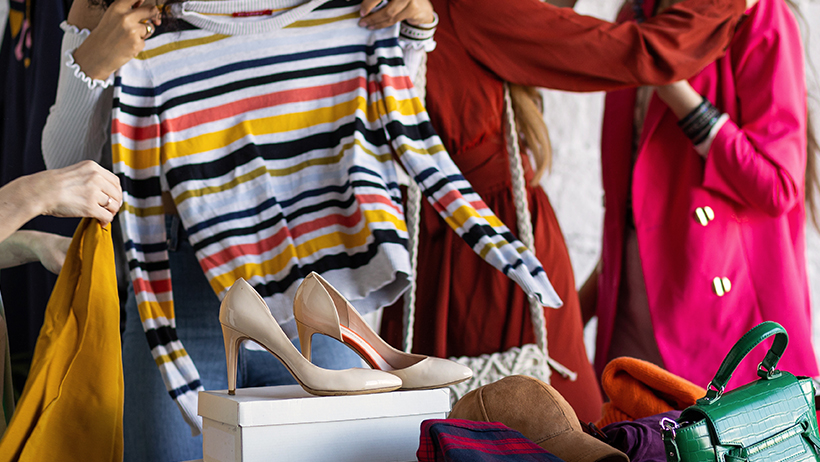 Go the extra mile
Consider organizing a group within your office that can inspire others to make a change. We have our own team called "Creatives for Climate Action" where we brainstorm, post on social media with creative concepts we develop ourselves, and share other inspiring content that crosses our path. We share a common goal of wanting a better planet for our kids and are doing what we can to get the conversation going about the great (and not-so-great) things that are going on in the world.
We also developed our own initiative of taking discarded paper print outs and giving them a new life in the form of our Blue Bin Books. The sheets are folded in half with the blank side out and bound into a book that can now be used for taking notes in meetings or scratching out that next great idea. Even the covers are made using cardboard from packing material or other discarded board.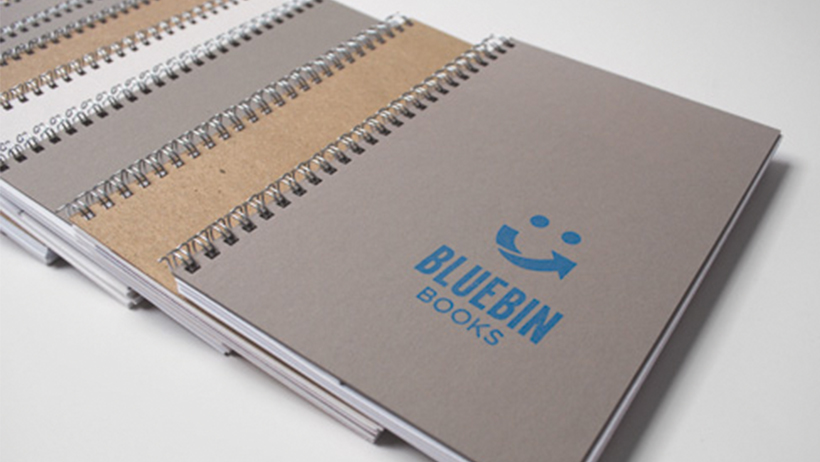 Every little bit adds up
It's never too late to start making a difference at work. If we all just did one extra thing to help the environment every day, just think how much change there would be in our own carbon footprint. Each action can have a big impact on your ability to go green in your organization.