Shelter Nova Scotia - Finding Shelter in Uncertain Times
There's no doubt that COVID-19 has taken a toll on everyone. But for those in need of shelter who face daily hardships in the best of times, the effects of a global pandemic can be even more devastating. Shelter Nova Scotia operates six facilities in and around the HRM, all dedicated to providing housing and shelter to both men and women. Because of physical distancing protocols, shelter capacities have decreased, food donations from the public have had to stop, and the need for pop-up shelters has increased, adding stress to Shelter Nova Scotia's already overloaded team.
To highlight on the challenges faced by the staff Shelter Nova Scotia and those they help, we took a two-pronged creative approach.
We began by exploring how the issue of homelessness was discussed in the face of the pandemic. What we realized was despite the homeless being at a greater risk for contracting COVID-19, the issue was still largely ignored by both the public and the media. Our idea was to call attention to this by asking: what if we handled the pandemic like we handle homelessness?
Special thanks to Jive Photographic Productions and Outfront Media for their generous contributions, helping us bring this idea to life.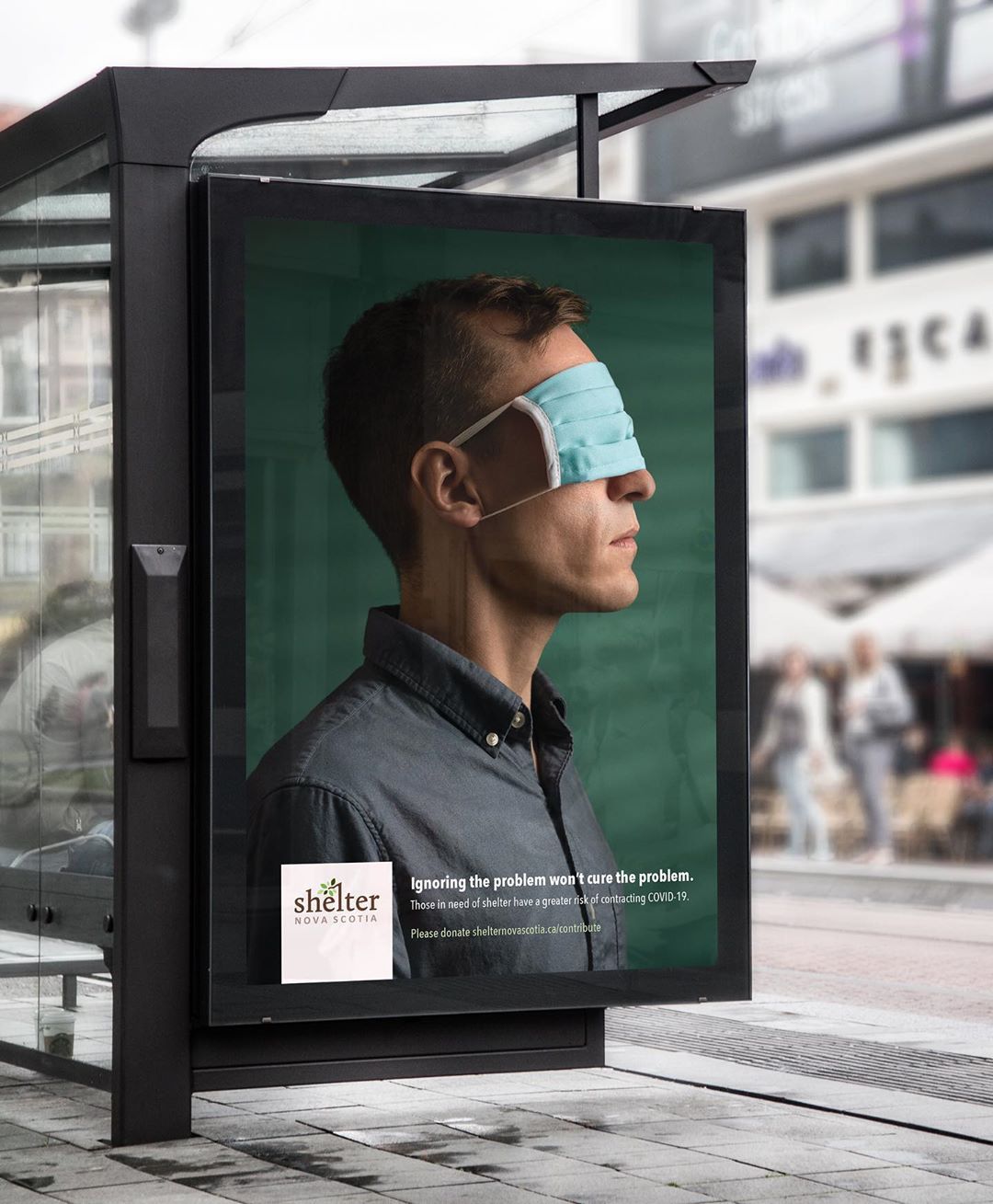 Beyond our print and OOH campaign, we wanted to celebrate the tireless work of Shelter Nova Scotia staff in a time when so much love has been shown to frontline workers. To do this, we reimagined the Shelter Nova Scotia logo to reflect a world without the support and care of these amazing people.