Nine Locks Doubles Down During Lockdown
In four years, Nine Locks Brewery has become the #1 craft beer brewery in Nova Scotia. Not only does it have the highest volume but also at least 3 of the top ten craft beer brands. Just after we started working with Nine Locks earlier this year, we were asked to start thinking of how we could help one of their sleeper brands and give it some love. Nine Locks Pale Ale is one of the many year-round beers within the Nine Locks family of beers and its relative sales has been a real head scratcher for many at the brewery including the master brewer, Jake Saunders. "I have always felt that our Pale Ale was one of our best brews. It's easy drinking and has super taste."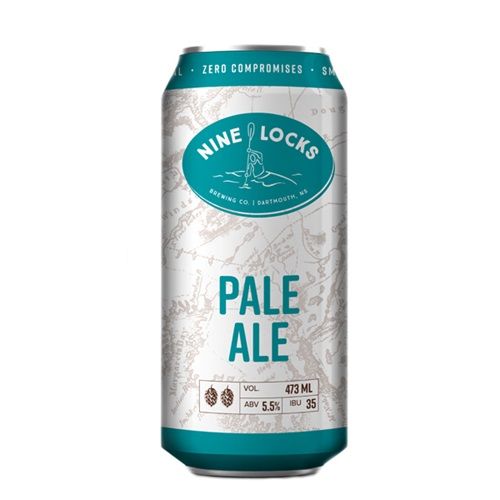 With the lofty objective of making the Pale Ale a fan favourite along with Dirty Blonde and Frig Off, Trampoline and the Nine Locks team put together a strategy and plan to re-launch the Pale Ale. After researching the craft beer market extensively including; Taking into consideration Nine Locks' successful brand; Looking at how other fine Nova Scotian Pale Ales were doing in market; Studying can/brand designs on shelf — we decided a rebrand was in order. And thus, a goose was born — in the form of Some Snappy Pale Ale.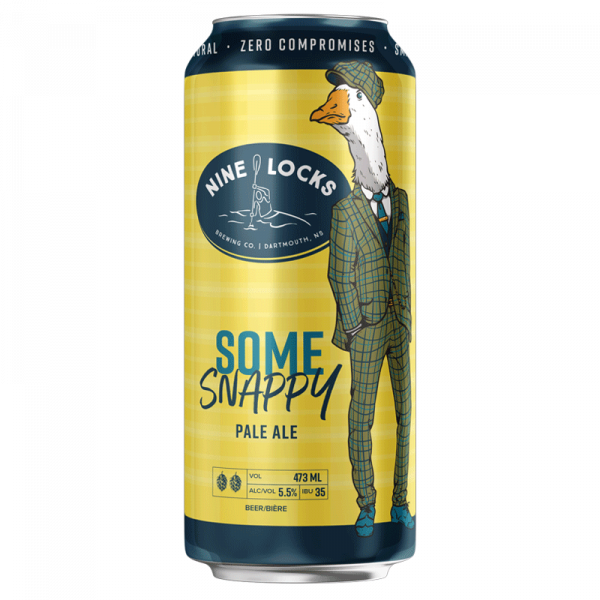 Some Snappy Pale Ale is a playful take on Nine Locks' Dartmouth heritage with the feisty geese that live at Sullivan's Pond and taking cues from the snappy beer profile. A thirst-quenching, easy drinking beer that finishes with a light snappy bitterness. He's a snappy dresser that brings some of the authentic Dartmouth attitude, and most importantly — a great tasting product.
But then pandemic hit and we all turned our attention to more immediate concerns. Curb-side pick-up, deliveries and website improvements all took priority and overnight the brewery went from a heavier reliance on NSLC store and pubs/bars sales to a majority of sales direct through the brewery store and deliveries. 
After a couple of weeks of firefighting we were ready to put our feet up and have a cold one, but Nine Locks had other plans. They wanted to reward their devoted drinkers support with a new product, and they decided to roll-out Some Snappy less than a month into the pandemic.
While much of the work was done pre-COVID, COVID did play a factor in how we launched. Some Snappy became available mid-April at the brewery so we took to social media to let consumers know it was only available through online ordering for the first three weeks. Even with that limitation in play, Some Snappy became an instant hit and almost as many were flying out the door as the other favourites. Since It became available at select NSLCs early May, the goose has continued to soar, and the sales have exceeded expectations. 
Of course, the question we all have for Jake is whether he also changed the recipe from the original Pale Ale he was so fond of? Is it or isn't it the same beer? With a wry smile he simply says, "You be the judge!"