Make Instagram Shoppable Part of your Business
It's no surprise that consumers flocked to online shopping when we were all told to "STAY THE BLAZES HOME" earlier this year as COVID-19 came to Canada. Ecommerce sales in Canada hit a record $3.9 billion in May, a 99.3% increase over February's sales. A revolution has taken place in the marketing world by merging content and commerce. Social media has introduced a new, trending way for people to purchase from brands they love.
Spoiler alert: that new way to shop doesn't require leaving the couch!
Why Your Business Should Be Using Instagram's Shoppable Feature
Wondering if shoppable social media is worth investing your time and money into? The answer is yes. More than half of the world is online and using at least one social media platform. Instagram's shoppable feature is one of the most connected social media platforms with 50% of its users following brands. Users engage 10 times more with brands on Instagram than they do on Facebook, 84 times more than they do on Twitter, and 54 times more than they do on Pinterest.
With Instagram's shoppable feature, brands create a post or story with tagged products and consumers can purchase directly. This feature benefits both the brand and the consumer. Being able to transform your feed into a shoppable experience for your consumers is an irrefutable way to boost engagement and make sales.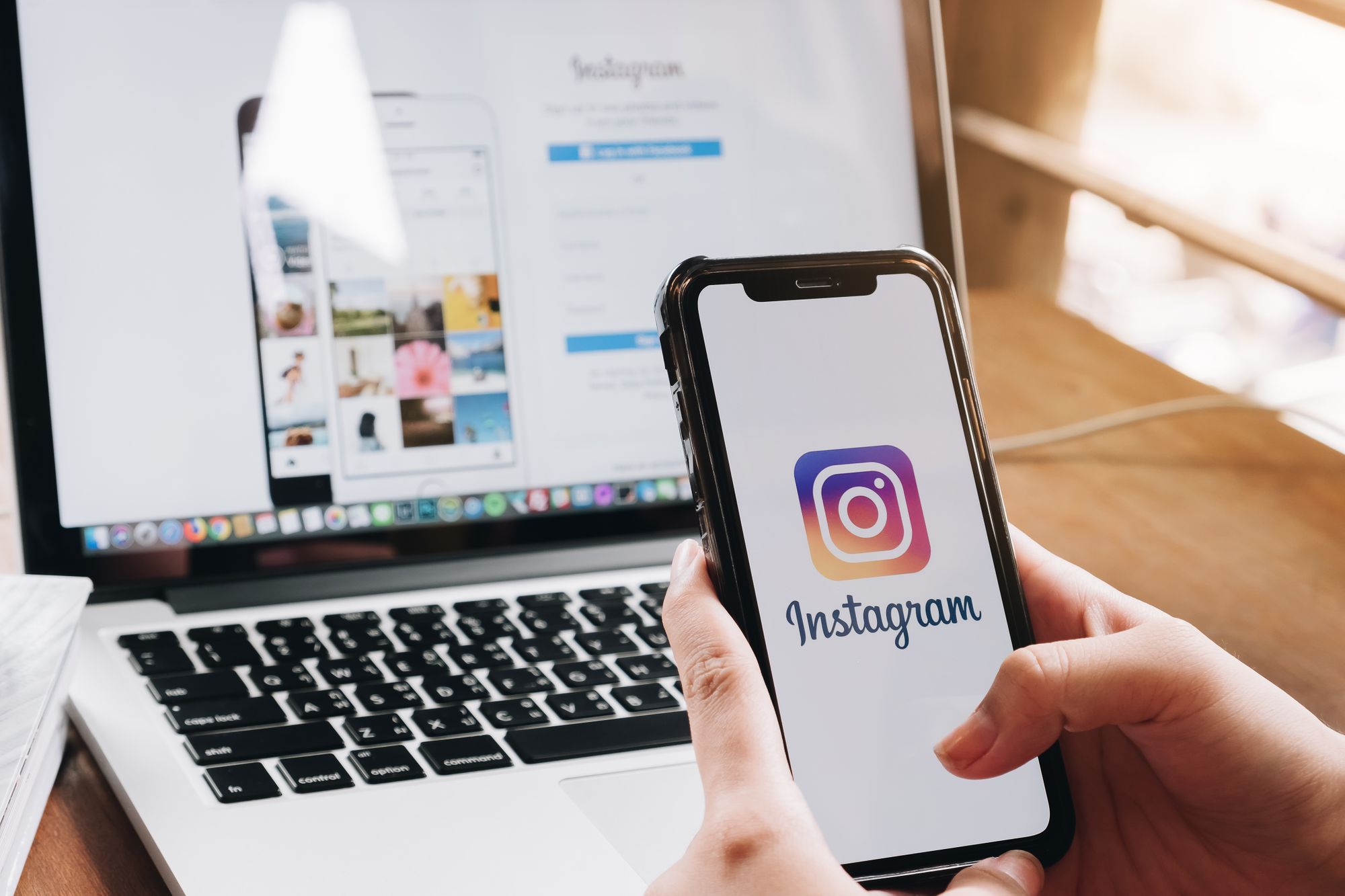 How to Use Instagram's Shoppable Feature
Setting up Instagram's shoppable feature requires a little time, but it is well worth the wait and within a couple of days you will be ready to sell, sell, sell! All you'll need is a website, a Facebook page and Instagram business account.
Step 1: Make sure you meet the requirements
Step 2: Create your product catalogue on Facebook
Once you have added your products to the catalogue, you'll be able to tag them in your Instagram posts and stories
Step 3: Get approved for Instagram shopping
Settings>Business>Sign Up for Instagram Shopping
Follow the steps and click submit
This step may take up to a few days, be patient!
Step 4: Turn on shopping in the Instagram app
When approved, there will be a new option under Settings and Business, titled Shopping
Switch it to ON
Step 5: Create your first shoppable post!
Upload your photo as you normally would
Tap products you'd like to tag (can tag up to 5 items per post)
Publish!
Don't forget about stories! 
Consumers can make purchases from Instagram stories as well as posts.
Shoot your story then click the sticker icon and select Product
Only one product can be tagged per story
Users can then swipe up on your story and view the product
Add these to your highlight reel so viewers can still go to them after they've expired
What Does This Mean for Brands?
Any content marketing strategy aims to attract leads and increase conversations and conversions. As more and more consumers are heading to Instagram instead of Google, Instagram's shoppable feature hit the bullseye! The shoppable feature allows brands to create content that is both convenient and actionable, while letting consumers experience the social and shopping world at the same time. With shoppable posts, you are taking out steps for the consumer to purchase your product. The fewer steps, the more likely a conversion will happen. This is the opportunity for brands to engage, inspire and grow!
Helpful Tips:
Establish a signature "look" for your feed
Use eye-catching, high-quality visuals
Space out product tags in one image
Make sure all tags go to the correct product
Add hashtags. Do your research. Don't clutter. Triple-check meanings.
Share promo codes
Share user-generated content
Be inclusive
Spread out shoppable posts throughout your grid
Shopping on Instagram is continuing to grow as more and more brands are hopping on the bandwagon. So saddle up and see just how far this can take your brand!
Sources: https://www.theglobeandmail.com/business/article-online-retail-sales-doubled-as-canadians-turned-to-e-commerce-during/