Who dies from hemorrhoids? "On September 21st, 2008, my 70-year-old father died of hemorrhoids. That is to say, hemorrhoids had been masking the symptoms of colon cancer for some time," said Mark Gascoigne, CEO of Trampoline. "My father's death was a rude awakening for me with regards to personal healthcare, aging and end-of-life care. From that day, my outlook on the system completely changed." This is when Mark decided to start Get Up There (GUT), a public awareness movement, fundraiser and annual event.
Due to the challenges created by the pandemic and subsequent restrictions, we were unable to host GUT at Ski Wentworth like we have for the past 12 years and had to re-think what the event could even look like. Here in Nova Scotia, we have one of the best general population screening programs for colorectal cancer in the world. An insidious disease that still kills an average of one Nova Scotian each day. Our screening program is truly a cancer prevention screening. By participating in the program and getting screened every two years you are literally preventing cancer! This is where GUT comes in. We asked people to get together in their bubble of 10 and join us as we climbed the city to the top of Citadel Hill and fight for Nova Scotians facing colorectal cancer.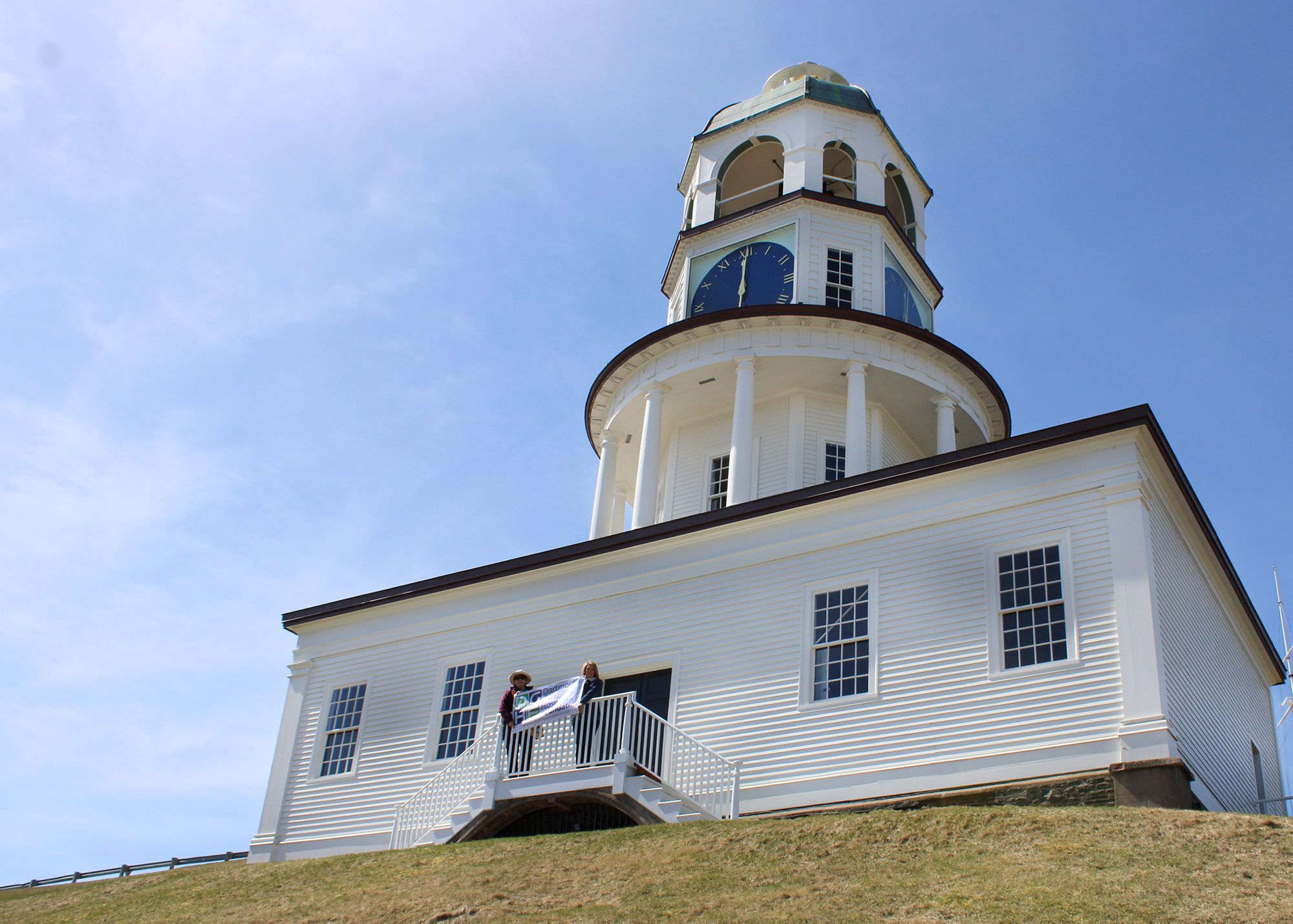 While planning this event in partnership with the Dartmouth General Hospital Foundation, COVID-19 was always top of mind. We wanted to ensure we were abiding by all regulations for the health and safety of the community. From tedious, meticulous tasks, to trying to ensure that GUT would still provide a fun and exciting atmosphere, the planning phase of the event involved a lot of agility and creativity.
On April 9th we successfully held the thirteenth annual GUT in downtown Halifax with over 120 participants. From the moment registration opened at the Halifax Convention Centre, to the very last climb and the Après and Gahan House, the city was crawling with cheerful, determined GUT participants. "GUT 2021 turned out to be an amazing event! We were so excited to team up with GUT again to raise funds that will allow us to open the third endoscopy suite at Dartmouth General," said Stephen Harding, President & CEO of the Dartmouth General Hospital Foundation.
Though we missed the fun atmosphere of Ski Wentworth, hosting the event in the city provided GUT with a different kind of atmosphere. Even those who weren't participating were curious what was going on, inquiring teams of their purpose and even securing some GUT newbies. "We had such a fun day climbing Citadel Hill!  It was so great to have this event downtown this year so that even our hospital staff who weren't climbing could come out and cheer all of the participants on and we even recruited new teams, including the team from the Halifax Professional Firefighters and McInnes Cooper! We couldn't have asked for a better day!" Said Stephen Harding.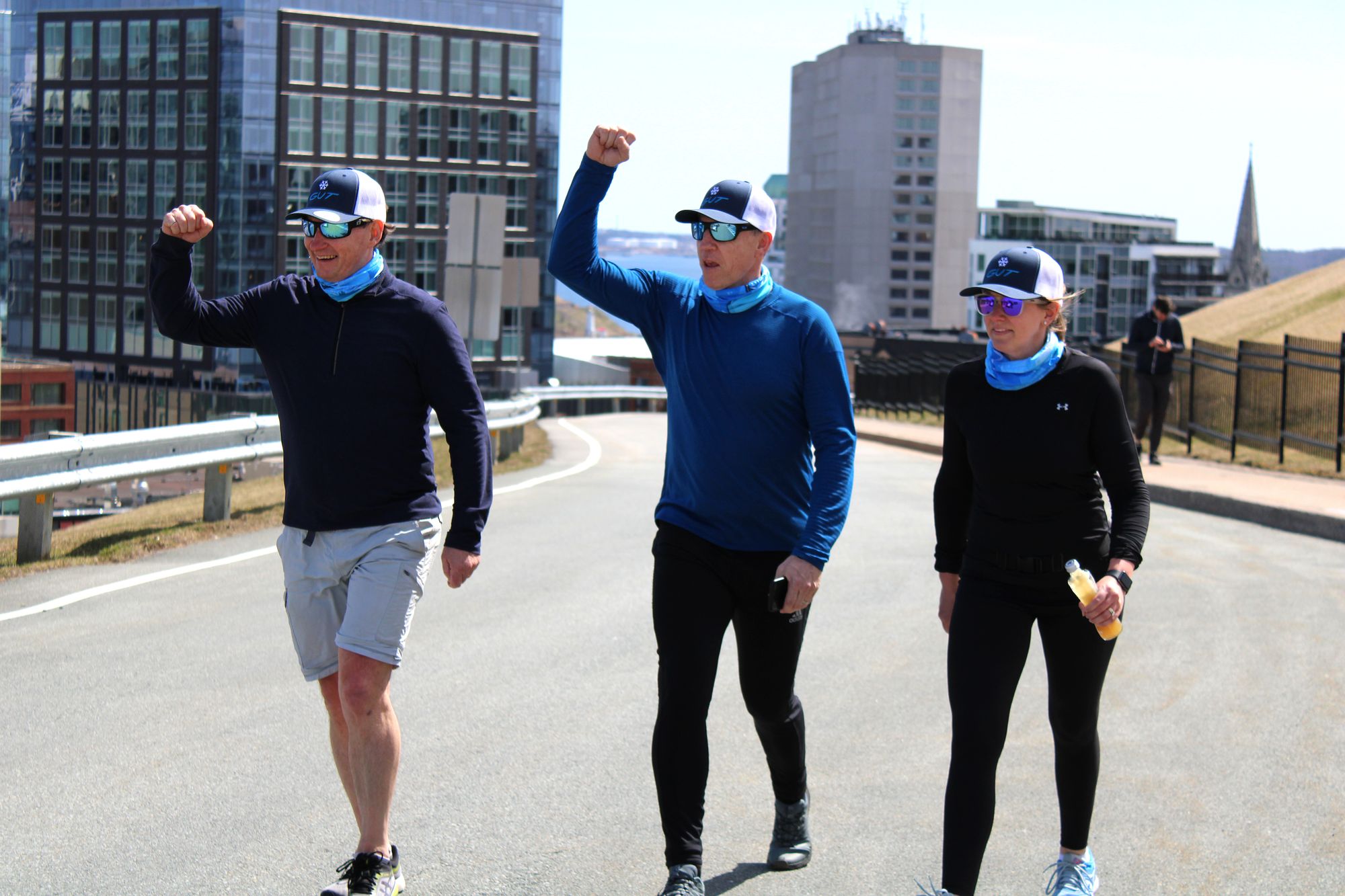 One of the great things about GUT is the community it has formed. You see teams that have participated since the beginning and some teams that are brand new. Some people run, some walk, but what always remains the same is the goal. Everyone is there to raise awareness and money for colorectal cancer and having fun is simply a bonus! "This event is incredibly special and seeing all the returning teams in addition to new recruits means a lot," said Mark Gascoigne. "Knowing we have been able to contribute to the awareness and screening capacity of colorectal cancer in Nova Scotia is truly inspiring and is why we continue to do GUT."
GUT 2021 raised over $60,000 for colorectal cancer and none of this would have be possible without the dedication and support of our partner the Dartmouth General Hospital Foundation, all GUT participants, the GUT committee, and all of our very generous sponsors. Since GUT started, we have raised over $750,000, helping advance the colorectal screening capacity and opening the third endoscopy suite at the Dartmouth General Hospital. It is our hope that by continuing this event we are helping save the lives of Nova Scotians.
On behalf of the GUT committee and the Dartmouth General Hospital Foundation we want to say a big thank you and we hope everyone is staying safe and healthy. Please complete your home colorectal cancer screening kit if you receive one in the mail and see you all next year!