Communications Nova Scotia – Shop Local. Shop Simple.
As the second wave of COVID-19 hit Nova Scotia in early November, it was evident that the holiday season was going to look very different than previous years. With restrictions in place for HRM, including limiting retailer capacity to 25% and encouraging shoppers to stay at home, it was clear that businesses who were hit hard by the first wave were about to take another blow.
That's when Communications Nova Scotia tapped us to help create a campaign including print, radio, digital, and social, to encourage Nova Scotians to shop locally over the holiday season. And just as importantly, to shop safely. We leveraged local illustrator and animator Julien Fumagalli to help bring our vision to life. We took inspiration from New York Times illustrator Christoph Niemann and his playful and simple line illustrations to help convey this message to Nova Scotians. With an emphasis on shopping local, we also included local media partners within the campaign, totaling 62% of the media buy.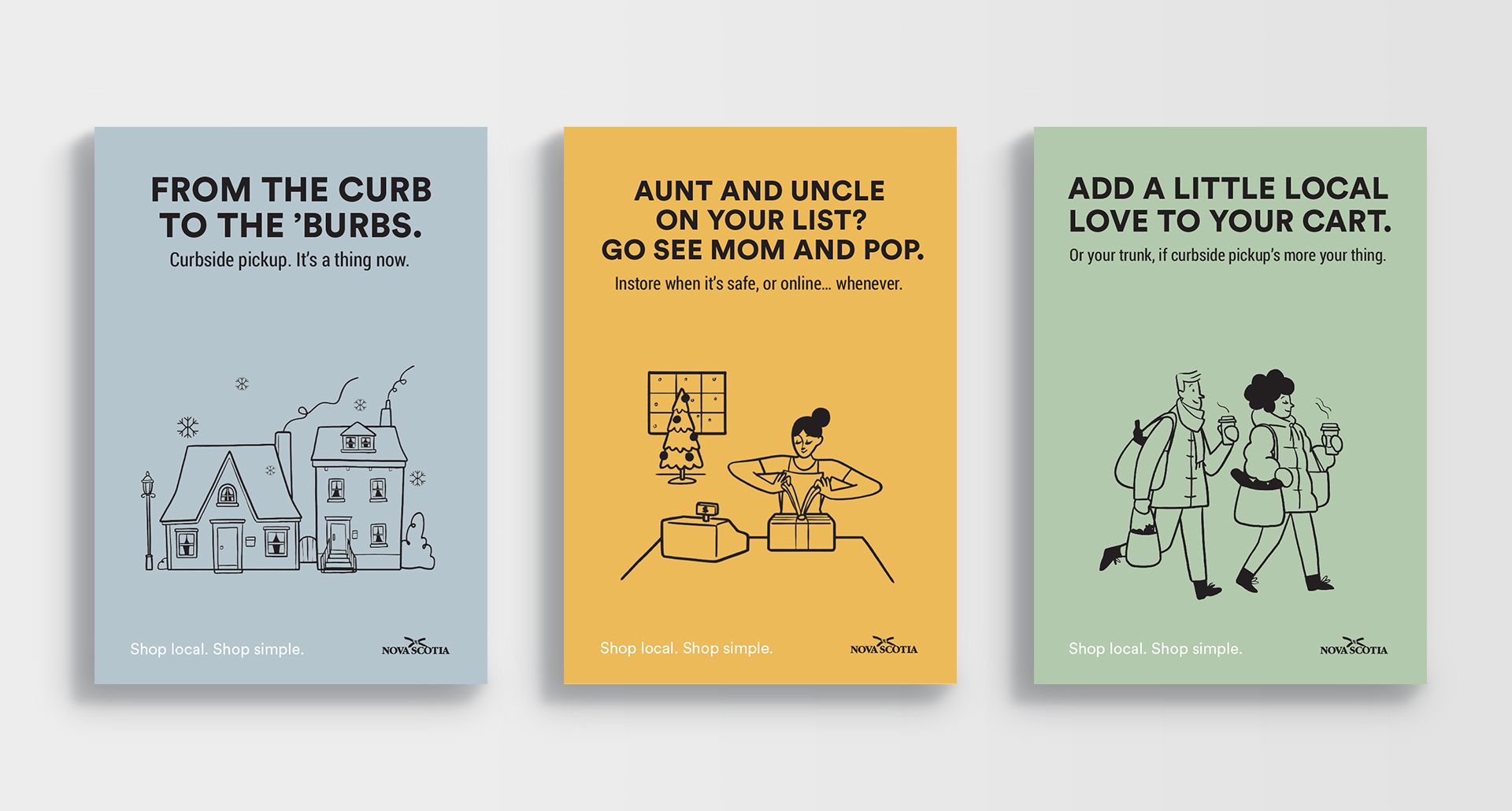 Since the beginning of the pandemic, many local retailers have developed innovative ways for shoppers to find the perfect purchase by offering online shopping, local delivery and contactless pick-up. So, with the heavy lifting done by the retailers, it was our job to spread the word and to help local businesses increase their sales at what should be the busiest time of the year.
We knew Nova Scotians felt that shopping local mattered. But in the midst of a pandemic, we also understood that there might be a perception that shopping local was something easier said than done. With that in mind, we wanted to launch a campaign that challenged this perception and turned a general awareness of the importance of shopping local into a stronger intent and action to do so.
Once the pre-holiday push was over, our campaign continued to encourage Nova Scotians to spend their holiday gift money locally, and to do the same while scouting for Boxing Day deals.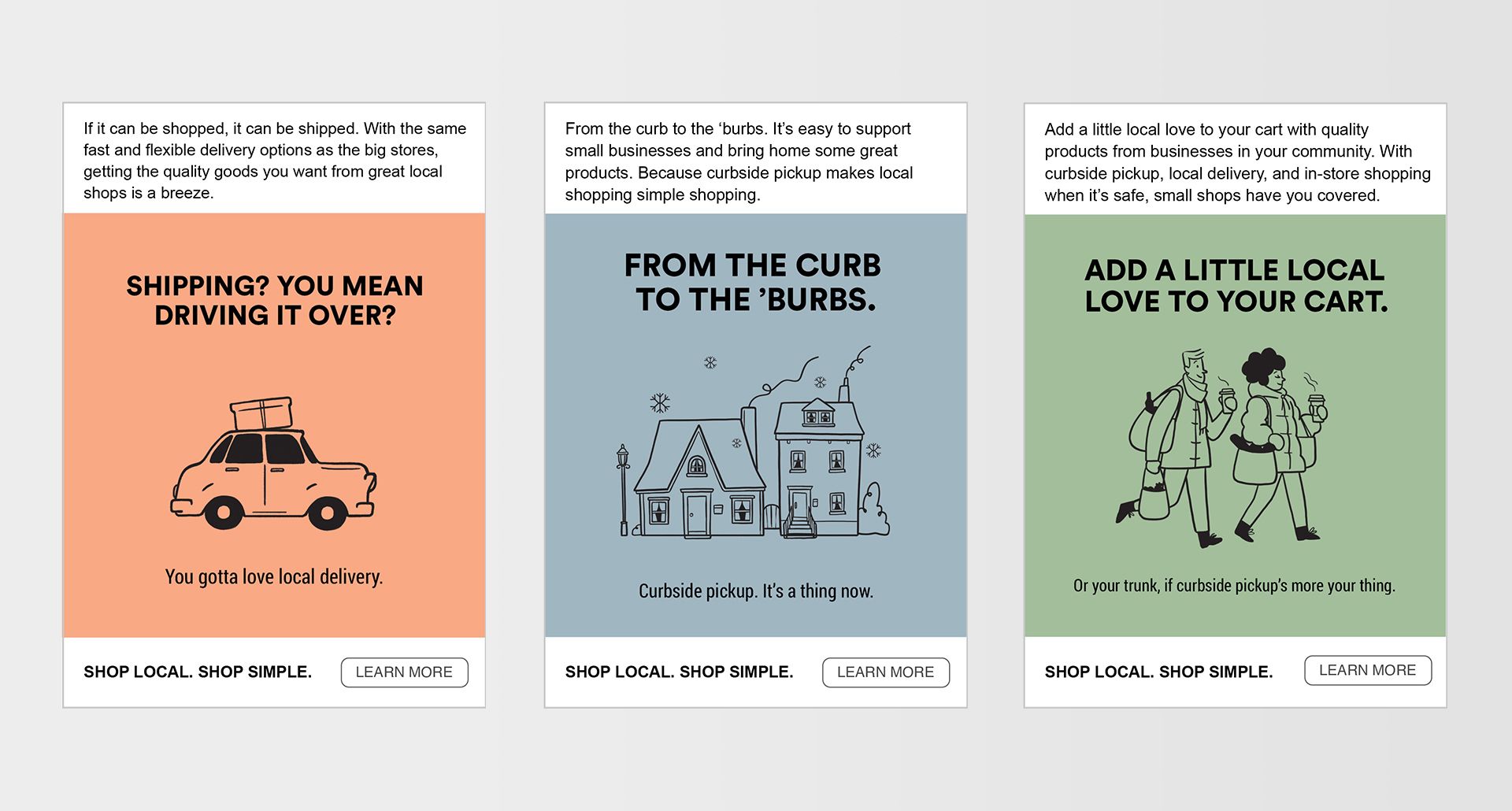 The campaign ended up exceeding our expectations and delivered 221% of planned targets, generating over 23,000 visits to the website and millions of impressions across various digital tactics.
This was a special campaign close to our agency's heart. The past year has been especially tough on local businesses, and although we're not quite the same as the retailers our campaign helped support, at Trampoline, we know what it feels like to be a local mom-and-pop shop.
And when you need it most, a little help can go a long way.