PAX Labs – A Green Christmas
There's no denying that the retail sector has been heavily impacted this year due to COVID-19 and this impact continued to be felt during the Holiday season. Typically, shops would be packed with anxious holiday shoppers looking for the perfect gift for that special someone, where this year a majority of the country was forced to stay home, only going shopping for the essentials. Along with many other industries, this had an impact on the cannabis category, and our client PAX Labs.
We've worked with PAX Labs over the past year introducing their premium cannabis vaporizers into the Canadian market. Before COVID-19, PAX heavily relied on in-person events and activations, allowing them to demonstrate their device's unique features one on one to customers. By losing these in-person opportunities due to COVID-19 and the limited opportunities for cannabis-based advertising, we knew our holiday ads had to work harder than ever.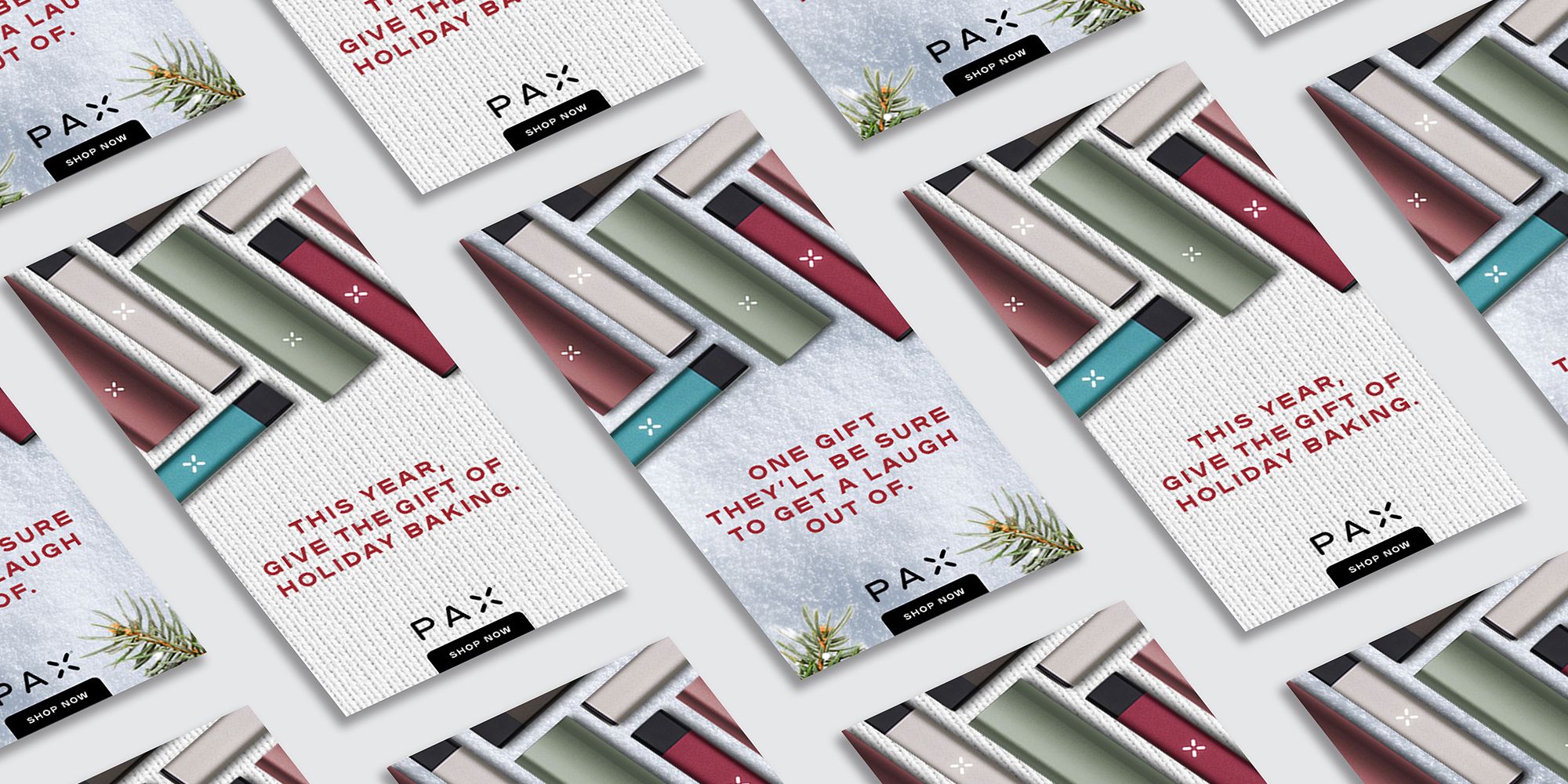 We knew there was a demand to gift cannabis and cannabis accessories this holiday season as the cannabis category becomes more normalized with Canadians. As per the Growth Op one third of Canadians were thinking of gifting cannabis this holiday season. After the tough year we've all had, it was clear people were ready to sit back and relax and give this gift of relaxation to their family and friends.
For the 2020 PAX holiday campaign, we wanted to feature clever headlines that spoke to amplifying the holiday season in a playful tone and art direction that put the premium devices front and centre. Placement's for the campaign included display, POS, print and newsletters.
We were very pleased that our efforts resulted in being chosen as one of AdCann's Best Holiday Cannabis Marketing Campaign's of 2020.